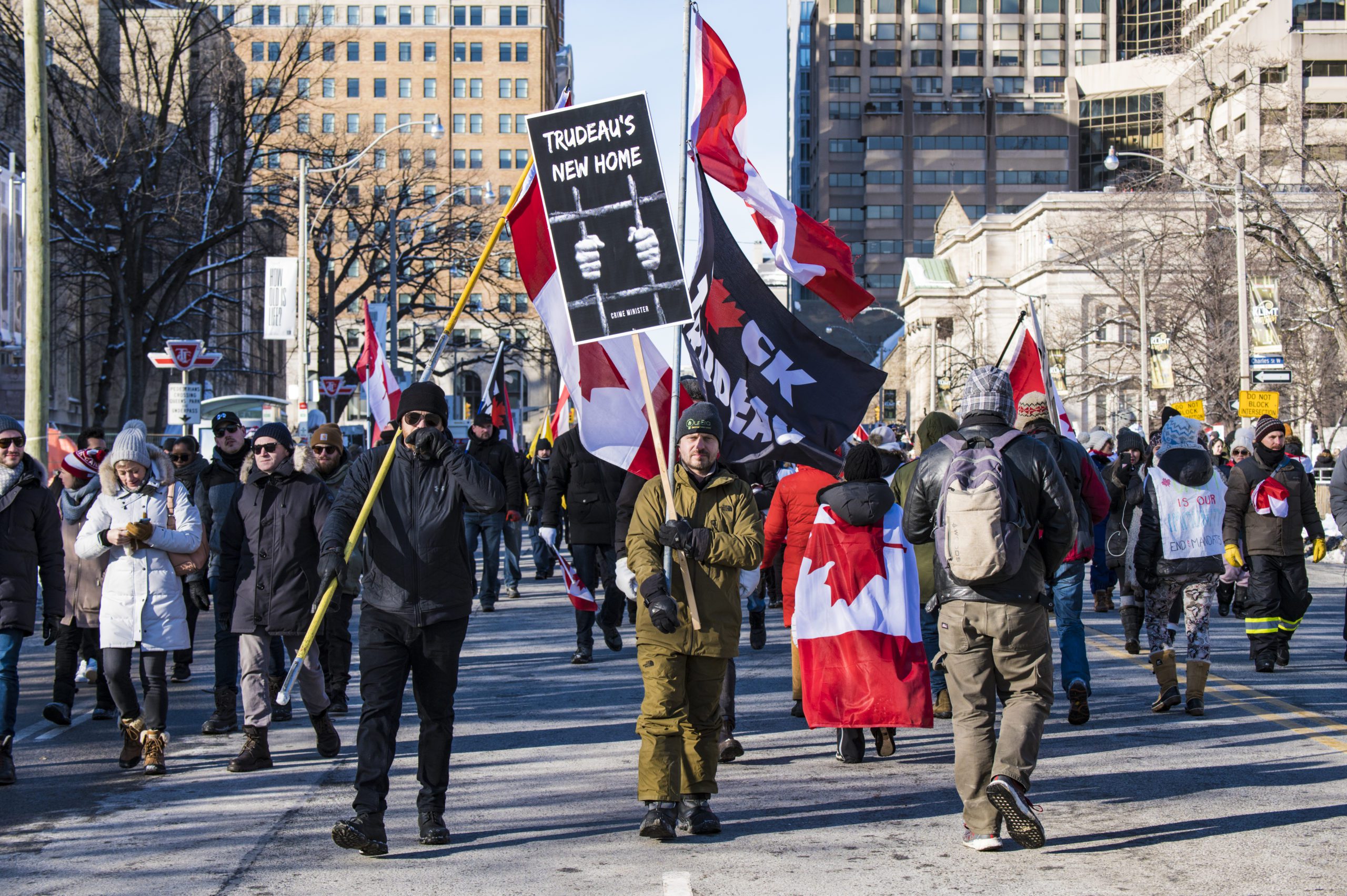 This article originally appeared in the Hill Times.
By Marcus Kolga, June 13, 2022
The 2016 U.S. presidential election demonstrated the corrosive impact disinformation and foreign influence operations have on democracies. The 2019 National Security and Intelligence Committee of Parliament warned that such actions would "threaten the fundamental building blocks of Canada's democracy." Health-related disinformation, aided and abetted by hostile state actors, has threatened human lives from the earliest days of the pandemic, sowing anti-government discord across Canada.
These are existential threats, often fuelled by hostile regimes that seek to undermine and subvert our democracy. At stake is our rules-based social cohesion.
The social and political polarization we are experiencing now is, in part, the product of toxic disinformation that has been eroding trust in our democratic institutions, elected officials, media, science and even the rule of law. Conspiracy-driven orthodoxies seem to be replacing reasonable difference of opinion.
The primary beneficiaries of this rending of our social contract are domestic extremists and foreign authoritarian regimes.
While hostile foreign actors are not exclusively responsible for polluting Western information environments, they have successfully exploited and intensified divisions within society over the past decade. For example, Russian propagandists have become adept at identifying and weaponizing social issues, intensifying our differences using state-controlled media, social media and numerous proxy platforms aligned with authoritarian states.
The views of far-left and far-right extremists are amplified by foreign regimes, serving to legitimize their leaders, and widely and rapidly distributing their narratives. These regimes seek out movements with anger directed towards governments and low levels of trust in our democratic institutions. Facile stock-phrases such as "the elites" provide a rallying cry for every dissatisfaction.
The challenges we have faced during the COVID pandemic have offered authoritarians, conspiracy theorists, and extremists an opportunity to exploit our vulnerabilities and advance their nefarious interests. In the worst cases, foreign-state actors—using their own media platforms—promote extremists, giving voice to their toxic views.
During the Ottawa trucker protests, Russia's RT news channel provided a platform for those calling for the removal of Canada's democratically elected government. Such foreign interference promotes deeper radicalization while concurrently undermining the concerns of legitimate protesters.
The close alignment of anti-government protesters and Russian state media was exposed shortly after the Russian invasion of Ukraine, when the Twitter feed of a prominent Canadian anti-vaccination group began aggressively promoting false pro-Kremlin claims about the war.
The relationship between anti-vaccination conspiracies and pro-Russia invocations is demonstrated in polling data collected by EKOS Research. Vaccine refusers are 14 times more likely to disagree that Russia is committing war crimes in Ukraine and 26 times more likely to say Canada should do nothing to stop Putin's invasion.
Canada's intelligence community and experts warn that the threat posed by disinformation and foreign influence operations to our democracy is persistent and growing. Effective countering action is needed.
Canada could look to the successful examples of countries that are on the front lines of the information war with authoritarian regimes. Countries like Finland, Estonia, Lithuania, Sweden, and Taiwan have responded, from awareness education in schools to measures that allow for the pre-bunking of disinformation.
Provincial governments could develop a digital media literacy curriculum so that future generations understand the difference between facts and opinions. And, we must help all citizens improve their ability to critically assess information they receive on social media and identify information that aims to manipulate and confuse. The federal government should consider a variety of different strategies, including interventions that encourage social media platforms to tune their algorithms to filter out amplification of toxic disinformation and ensuring that troll factories and bots are contained and neutralized.
In addition to promoting greater democratic resilience through education and awareness programs, we must also learn to anticipate the issues that will be exploited and preemptively defend our democracy against future attacks. Before COVID, in 2019, the World Health Organization cited vaccine hesitancy as a top global health threat—one directly exacerbated by Russian government disinformation. European and Canadian experts warned early during the COVID pandemic, that the Russian government would seek to intensify its damaging effects on western societies. By closely and actively monitoring our information environment, we can spot the emergence of divisive issues and take measures to quickly address them with facts and data to tamp down their potential virulence.
Instead of singling out and blaming social media, we should be working with companies to help impair the ability of malignant actors to weaponize it in their information warfare.
Our democratic social contract demands nothing less.
Marcus Kolga is a senior fellow at the Macdonald-Laurier Institute and founder of DisinfoWatch. Stan Kutcher is an Independent Senator for Nova Scotia.