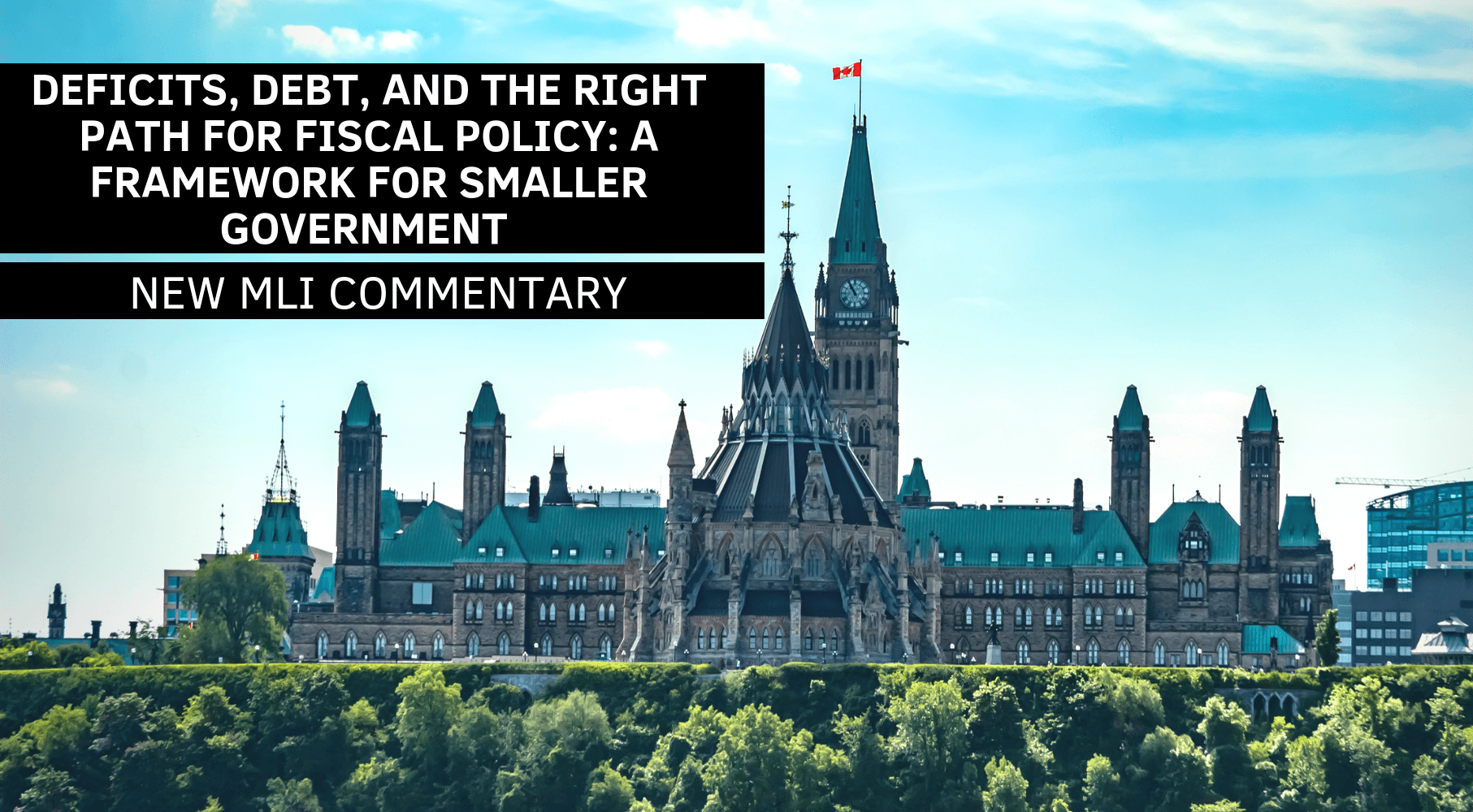 OTTAWA, ON (February 14, 2019):  A recent series of speeches, articles, and debates is provoking big questions about deficits and debt. Do they matter? Should we care? Has the past political emphasis on balancing the budget been misguided?
A new commentary paper by MLI Munk Senior Fellow Sean Speer titled Deficits, Debt, and the Right Path for Fiscal Policy: A Framework for Smaller Government aims to answer these questions as we approach the upcoming federal budget.
The commentary contends that those voices who dismiss deficits and debt neglect real risks – including the cost of interest payments on the debt, the potential effects of long-term fiscal challenges such as aging demographics, and the political tendency for small, short-term deficits to evolve into large, long-term deficits.
But while deficit defenders may understate these risks, deficit critics can become overly fixated on deficits and debt and neglect the real problem which is profligate spending and big government.
"[P]roponents of smaller government can lack the self-confidence to advance their real argument," notes Speer. "Criticizing an ongoing deficit or rising debt is easier and safer than arguing for a reduction in the size and scope of government."
This is to say that political debates about deficits and debate risk failing to address the more fundamental questions about the right size and scope of government and how to make decisions about the utility of government spending.
Speer thus argues that we need a more "textured" fiscal debate about the right size and scope of government and an evidence-based plan to make judgements about what government spending is justified, what spending should be reformed, and what spending ought to be eliminated.
The commentary presents a framework to evaluate government spending that revolves around a few key principles and approaches:
Using clearer definitions when determining if and how government intervention is justified;
Codifying fiscal rules that raise the political threshold for governments that choose to deviate from useful norms like balanced budgetss;
Providing annualized reviews of government spending using clear and transparent criteria to eliminate unjustified or inefficient public spending;
Developing a systemic process to devolve different government activities and functions to civil society;
Drawing on the concept of the "marginal cost of public funds" to evaluate whether government spending is justified considering the economic costs associated with raising the tax revenues to pay for it.
"The goal here is to help arm those who criticize budgetary deficits as a proxy for costly and ineffective public spending with the tools to better target their attention and focus," explains Speer, arguing that such work can "in turn make progress on reducing the size and scope of government."
To learn more about why the government may be too large and why the debates around debts and deficits may be missing the point, check out Sean Speer's latest commentary.
***
Sean Speer is a Munk Senior Fellow at the Macdonald-Laurier Institute. He previously served in different roles for the federal government including as senior economic advisor to the Prime Minister and director of policy to the Minister of Finance.
For more information, please contact:
Brett Byers-Lane
Communications and Digital Media Manager
613-482-8327×105
brett.byers-lane@macdonaldlaurier.ca