Macdonald-Laurier Institute Managing Director Brian Lee Crowley will be speaking at the University of British Columbia on Jan. 15 on the growing issue of social licence.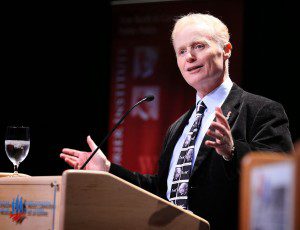 Crowley, whom the school describes as "Canada's leading commentator on social licence", will be speaking at 12:30 p.m. at the Liu Institute for Global Issues.
The debate around social licence has exploded since Crowley published a column in the Globe and Mail last year looking at the issue. Since then, debates in policy circles have centred around taking a closer look at the issue.
In 2014, MLI published a pair of commentaries on the issue. Crowley argued that the vague definition of social licence has become a weapon for activists to wield in opposing natural resource development of any kind.
For more information on Crowley's talk, click here.
Natural Resource Works, another group which Crowley addressed, posted a photo gallery of his speech.