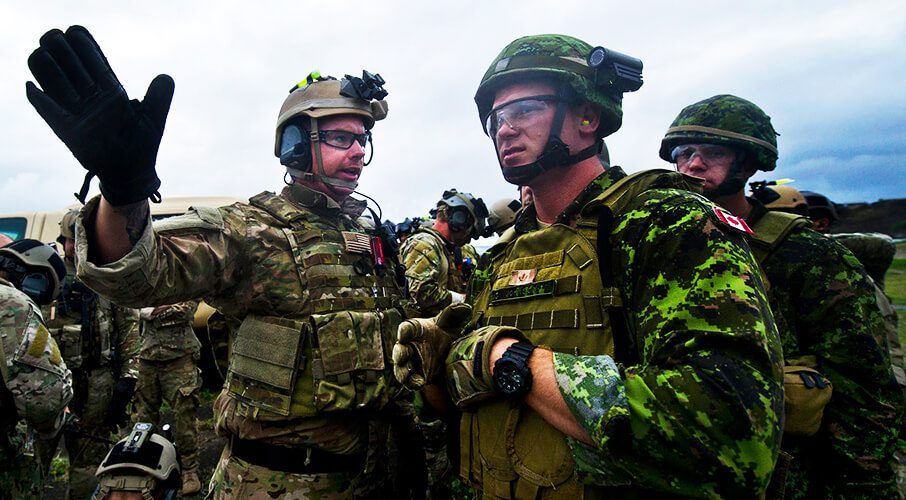 As we have in the past we will overcome this novel challenge to relations with our neighbour and ally, and face growing security threats to our continent together, write Nancy Teeple and Andrew McBride.
By Nancy Teeple and R. Andrew McBride, June 2, 2020
The Canada-US relationship is one of mutual interdependence, albeit asymmetrical given Canada's status as a middle power relative to the US great power. Both countries' geographic proximity and common European heritage create a unique partnership in the defence of the North American continent and securing the Western Hemisphere from threats originating from abroad. However, the continent is not a safe haven, as demonstrated by the Cold War threat of an intercontinental nuclear attack across the pole, the 9/11 aerial terrorist attacks, individual radicalization by online extremist ideology, foreign espionage activities within our countries, and most recently, the COVID-19 pandemic that originated in Wuhan.
Early warning about the growing international threat of the disease was not heeded in time by policy-makers in both countries. Once accepted as an international emergency, measures to contain the spread of the virus have been met with resistance by segments of the population and government entities, particularly in the US. The devastating social and economic effects of the lockdown to contain the pandemic impact every level of society, from education, employment, the stock market, to travel restrictions, which include border closures for non-essential travel between the US and Canada. These conditions raise questions about the future of Canada-US relations, including the defence relationship.
The unfolding events since March created friction between the two countries. National self-interest in the US took precedence over sharing resources that saw the US divert PPE bound for Canada, The Trump administration also initially ordered medical material manufacturer 3M not to export needed N-95 masks to other counties. The issue was only resolved in early April when 3M forged an agreement between the US administration to provide N95 masks to Canada and Latin America. The US saw greater politicization of measures to contain COVID, resulting in a delayed response exposing significantly more Americans to the virus.
On March 26, the US administration announced its intention to send military forces to the US-Canada border – the longest demilitarized border in the world – to support border patrol officers. Canadian leaders responded quickly, saying in no uncertain terms that such action would be a mistake. The US Joint Chiefs of Staff rejected the proposal and the Commander of NORTHCOM addressed the issue with his counterpart at Canadian Joint Operations Command. According to a leaked memo, such a move would only be considered with Canadian approval. Although the border was closed to non-essential travel, Canadian and US leadership ensured the continued "exchange of essential goods and services in both directions." Canadian medical personnel were also allowed to cross the border to work in American cities.
With both nations on lockdown, leaders are looking inwards at how to best protect citizens while trying ease restrictions to revive the economy balanced with preventing subsequent waves of infections.
In the United States, General O'Shaughnessy, NORAD/NORTHCOM Commander, coordinates military support for medical responses to COVID through domestic security agencies, within a homeland security "whole of America response," from the White House to responders on the ground. These include setting up the USNS Comfort hospital ship, converting the Javits Center into a medical facility, and bringing in military medical personnel as reinforcement. In leveraging and adapting technology to the crisis, General O'Shaughnessy describes lessons learned and successes in providing real-time information and predictive analysis models that can be deployed to other theatres, including continental defence.
In Canada, COVID has impacted domestic military operations, providing opportunities for adaptability, but creating obstacles that could affect joint multinational operations. For instance, the pandemic has led to reductions in Canadian Armed Forces (CAF) operations abroad, quarantine of returning personnel from overseas missions, the cancellation of many exercises within the country, and the redeployment of the CAF to parts of Canada in the role of assistance to civil authorities as part of the containment effort (Operation Laser).
Reductions in CAF exercises could affect readiness, which might be a factor if there is a concurrent military emergency requiring a multi-national response. A lack of training and exchanges hurt warfighting preparedness, interoperability and sharing of best practices. A reduced posting season for personnel means less movement in country, restricting growth opportunities, while a cessation of recruitment introduces a dangerous lag into the replacement pipeline. Procurement is likely to be further delayed. All told, defence spending and priorities may be impacted.
Deployed forces abroad are not available for use at home, and their rotation is a burden that is difficult to accept when people are dying back home. Currently, Operation Laser involves 24,000 military members (about one-quarter of the CAF) ready to respond. The Canadian Rangers support Indigenous communities in the Arctic, Northern Quebec and Ontario, while CAF medical personnel are now operating in nursing homes and long-term care facilities in southern Quebec and Ontario.
Much can be learned from CAF resources and personnel being redirected to the COVID crisis, though we need to bear in mind that the situation is temporary and any decrease in readiness will hopefully be resolved following the end of the pandemic. Of note, the CAF did recently engage in Operation Noble Eagle – a routine NORAD fighter "response procedures in high-density airspace" exercise – as part of Canada's binational contribution to North American surveillance and airspace control.
COVID-19 is unlikely to fundamentally disrupt the Canada-US defence relationship. Canada-US relations have endured challenges in the past and carried on amicably, despite short-term consequences. For example, Canada may have refused to join the coalition in Iraq 2003 and declined participation in missile defence in 2005. Despite such challenges, however, NORAD was renewed in 2006, adding the maritime monitoring mission and the Tri-Command framework comprising NORAD, NORTHCOM, and CANCOM was revised in 2012. And the Permanent Joint Board on Defence, established during the Second World War, remains an essential informal consultative body for Canada and the US to address issues at the highest levels.
Equally important, Canada and the US together confront additional threats against the continent, particularly great power competition, new strategic actors, and new weapons systems; for example Russia's advances in hypersonic capabilities, China's cyber and coercive economic behaviour, and North Korea's developments in long-range ballistic missiles. Despite US criticism that NATO allies, including Canada, have failed to achieve 2 percent of GDP to defence, Canada has found other ways to demonstrate the value of its defence partnership and joint interoperability – through its commitment to the Enhance Forward Presence in Latvia, Arctic exercises such as Trident Juncture, and assistance to Ukraine and Iraq.
The Five Eyes intelligence sharing arrangement among the five Anglo nations remains an important point of early warning reinforcing partnership and mutual cooperation enjoyed by both Canada and the US. Although the 5G issue casts a shadow on securing digital systems from adversary interference and espionage, Five Eyes nations are exploring solutions to limit threats in order maintain the integrity of the partnership.
Adaptation to the evolution of threats at the domestic, continental, and international levels is required now. Canada's 2017 defence policy Strong, Secure, Engaged (SSE) does not mention the words "pandemic" or "epidemic." The words "health" and "disease" are only mentioned once in reference to supporting NGO response to "global health crises." (That being said, heath regarding the health and well-being of Canadian Regular and Reserve forces and their families is discussed at length in the policy.)
A revision to Canada's defence policy necessitates addressing the challenge of epidemics and pandemics on a global, regional, and national scale. Indeed, COVID-19 poses a significant challenge to Canada as a nation and its partnerships, but also creates opportunity to pursue innovative responses in cooperation and coordination with its allies and partners, particularly the US. The unique geographical and binational context of the Canadian and American relationship will ensure this evolution in a cooperative framework moving forward.
Dr. Nancy Teeple is an adjunct assistant professor and research associate at the Royal Military College of Canada and a Postdoctoral fellow with the DND/MINDS funded North American and Arctic Defence and Security Network (NAADSN). Dr. Teeple recently held the 2019-2020 Fulbright Canada Visiting Chair in Peace and War Studies at Norwich University, America's oldest private military university.
Capt. (Retd) R. Andrew McBride, CD RMC, late of the Second Regiment, is a Master's candidate in Public Safety at Sir Wilfrid Laurier University studying National Security.
---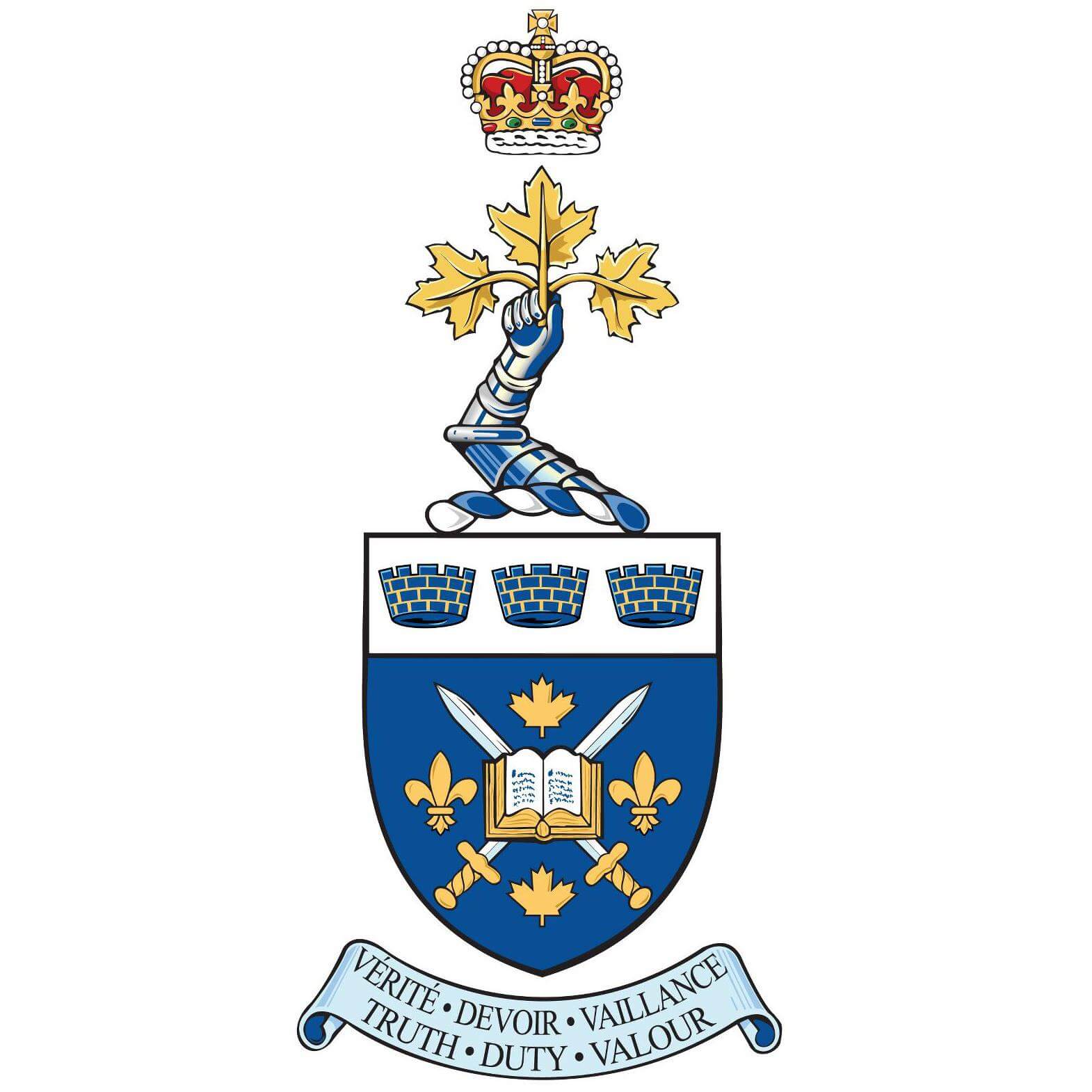 This contribution is part of a 14-articles report on the global politics of the COVID-19 crisis. The report will be published by the new Centre for Security and Crisis Governance (CRITIC). Part of the Royal Military College Saint-Jean, CRITIC's mission is to produce state-of-the-art and policy relevant research pertinent to global security policy and crisis management. It will be officially inaugurated in September 2020.
 For more information about CRITIC, please contact director Bruno Charbonneau at bruno.charbonneau@cmrsj-rmcsj.ca.