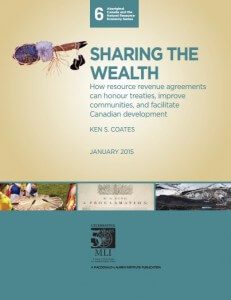 Resource revenue sharing, an idea Macdonald-Laurier Institute Senior Fellow Ken Coates helped thrust into the public policy debate, is causing a political firestorm in Saskatchewan politics.
Coates is the author of Sharing the Wealth, a paper that makes the case for provincial governments across the country to share a portion of the revenues they earn from natural resource projects with Aboriginal communities.
The Regina Leader-Post, in a story outlining some of the controversy the idea is creating within the Saskatchewan NDP, cites Coates' paper as being influential in pushing the resource revenue sharing into the province's political debate.
Coates' paper, the article notes, "stressed that a series of court rulings have shifted this decades-old notion from one of ridicule to one of treaty rights".