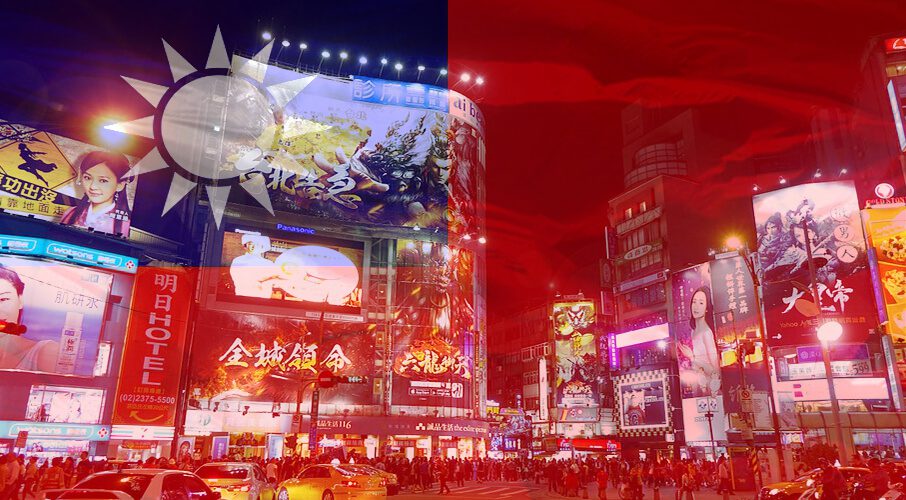 We have collective interest in standing up for democracy and security in the Indo-Pacific, writes Scott Simon.
By Scott Simon, September 12, 2019
China has absolutely no qualms about using economic leverage to achieve political goals, as economist Duanjie Chen documented in a recent Macdonald-Laurier Institute study. The Chinese suspension of Canadian canola, soybeans, and pork in apparent retaliation for Canada's arrest of Huawei executive Meng Wanzhou, following an extradition request from the United States, is only the latest such move.
In 2010, for example, after increased tensions over Japan's Senkaku Islands, China restricted the export to Japan of the rare earth minerals (REM) needed in the manufacture of hybrid vehicles and other high-value products. More recently, as Taiwan prepares this year for a crucial presidential and legislation election in January 2020, China has cut the flow of both independent and group tourists to that autonomous island nation of 23 million people – a territory that China hopes to annex. Make no mistake: this is economic warfare.
Canada needs to respond with some economic leverage of our own. Welcoming Taiwan to join the Comprehensive and Progressive Trans-Pacific Partnership (CPTPP) is a pragmatic economic move and a realistic way to respond collectively to Chinese pressure.
Japan is the key partner here. First of all, Japan provides an example of resisting China in the way that it diversified its REM imports away from China to maintain its own autonomy. The next part of Japan's strategy was to lead the formation of the CPTPP, a free trade agreement including Japan, Canada, Australia, Brunei, Chile, Malaysia, Mexico, New Zealand, Singapore, and Vietnam.
Economic integration with Japan has already been a boon to Canadian exporters. In just the first two months of 2019, a study by the Asia-Pacific Foundation of Canada showed that increased market access led to a 345 percent increase in Canadian beef exports to Japan compared to the previous year. As trade within the CPTPP deepens, member countries will be more resilient to Chinese economic leverage. If we sell more products among ourselves, China's threats to cut market access will be less costly to us.
Taiwan is eager to join the CPTPP, and Japan has expressed support.  Here are six arguments for Canada to welcome Taiwan:
(1) Inviting Taiwan builds on existing momentum in bilateral relations: Taiwan is already Canada's 12th largest trading partner and the 5th in Asia. In 2018, the stock of Taiwan FDI in Canada was $76 million, and Canada's stock in Taiwan was $328 million. Both trade and investment can be increased rapidly under the lower tariff regime of the CPTPP. The cost of building up an already strong bilateral relations is relatively low.
(2) Taiwan is already a major economy in the region: The Taiwanese economy is already well integrated into the Indo-Pacific, which is a priority for Taiwan under its New Southbound Policy. If Taiwan were a member of the CPTPP, it would be its 5th largest economy. Taiwan already gets about 30 percent of its imports from CPTPP members and sends 20 percent of its exports to those economies. Taiwan, along with Korea, New Zealand and Australia, is classified by the IMF as an advanced economy. It makes no sense to exclude it from an important trade agreement. In fact, we must recognize the opportunity costs we pay by excluding such a large economy. It would be mutually beneficial to Taiwan and existing CPTPP members if those import and export numbers could be increased by even just 10 percent.
(3) Taiwan is an attractive market for Canada: According to the IMF World Economic Outlook, Taiwan had a GDP per capital of US$25,450 in April 2019. In purchasing power parity, Taiwan's GDP per capita of US$55,240 is higher than South Korea, Japan, Australia, and even Canada. Taiwan's population of 23 million people thus represents a large potential market for Canadian consumer goods and services. It is an attractive potential and actual market for such Canadian companies as Roots, Canada Goose, Bombardier, Air Canada, and others.
Taiwan, however, has some 363 non-tariff measures in force and barriers to agricultural imports. Taiwan, if it joins the CPTPP and increases imports of agricultural products, would provide millions of eager consumers for Canadian crops, meat, dairy, and seafood. Taiwan's accession to CPTPP, which will require further opening of Taiwan's markets, will facilitate the entry of Canadian businesses into Taiwan. It will also make it easier for Canadian companies to bid for government procurement contracts in Taiwan. This all contributes to economic growth and employment in Canada.
(4) Taiwan has products and services we need: As the Canadian economy transitions from natural resources to Artificial Intelligence (AI) and other information sectors, we need close cooperation with global leaders in these fields. One company alone, the Taiwan Semiconductor Manufacturing Company (TSMC), is the world's largest semiconductor foundry. Taiwan is second only to the United States in semiconductor production. As a proven contributor to the global production chain, Taiwan's expertise in IT and other high-tech areas can contribute to Canada's prosperity. Taiwan's accession to the CPTPP would allow it to do so at lower cost to Canadian businesses. It will also allow Taiwanese companies to bid for government procurement contracts in Canada, allowing the Canadian federal and provincial governments to benefit from Taiwanese innovation.
(5) Taiwan is a safe investment and trade destination: Taiwan ranked 10th in the Heritage Foundation's 2019 Index of Economic Freedom, well above regional and world averages. The rule of law in Taiwan includes a well-developed commercial code, strong property rights, and an independent judiciary. Taiwan's free and business-friendly environment helps explain why there are more than 60,000 Canadians living in Taiwan. As Canadians become more aware of the risk of doing business in jurisdictions without high standards of rule of law, property rights, and personal freedoms, Taiwan becomes an even more attractive alternative. We should make it even easier to do business with Taiwan.
(6) Taiwan is a partner for shared values: Taiwan shares with Canada a commitment to freedom, democracy, and human rights. Taiwan is also a strong partner for environmental stewardship, labour rights, and progressive issues such as Indigenous and LGBTQ rights. Taiwan can help Canada promote global initiatives in these areas. Membership in the CPTPP will also provide Taiwan with new tools to address its own challenges, such as facing down recalcitrant members of the globalized fishing industry who violate labour norms under Taiwan's flag.
Beijing is watching as Canada decides whether or not to support Taiwan's accession to the CPTPP. Beijing is also watching as Canada decides whether to support Taiwanese participation in a non-state capacity at meetings of the Montreal-based International Civil Aviation Organization (ICAO) or the World Health Assembly (WHA). It is pragmatic for everyone, including China, to set aside geopolitics on issues of aviation security and global population health. Even asking Taiwan – a compatible free market economy – to join the CPTPP makes sense primarily for purely economic reasons.
China unilaterally makes everything political. If China insists on using trade as a political tool, we have to do whatever we can to make ourselves less vulnerable to economic coercion. As long as China chooses hostile words and actions, we have collective interest in standing up for democracy and security in the Indo-Pacific. We can decide for ourselves to capitulate to China or to stand in unity with Japan, Taiwan, and other democratic partners.
It is important for Canadians to not underestimate the urgency. If we don't stand up to economic and political aggression while we still can, it will be difficult to prevent escalation in the future.
Scott Simon is Professor at the School of Sociological and Anthropological Studies and Co-Chair of the Research Chair of Taiwan Studies at the University of Ottawa.