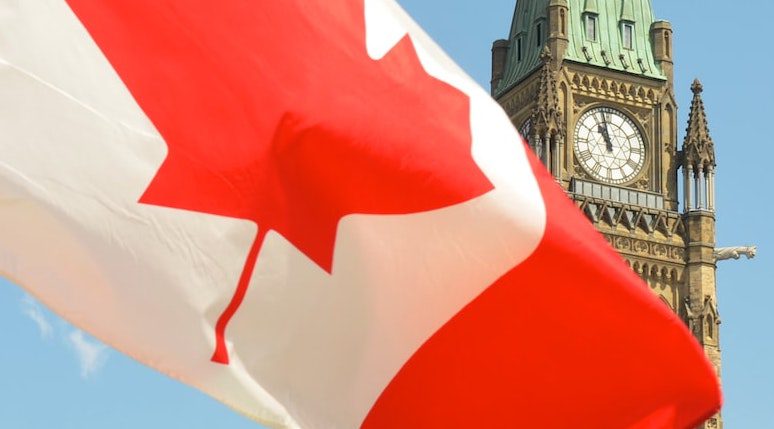 This article originally appeared in The National Post.
By Ken Coates, August 9, 2022
The rules of national competitiveness keep changing. If the last few years were tough, the future looks even more confusing. Is Canada up to the challenges? The apparent answer is disquieting.
On one level, the idea that Canada's future is uncertain seems absurd. The country routinely places well in global comparisons. US News and Reports recently ranked Canada No. 1 in quality of life. Liberal partisans have tweeted out the results as if a single ranking can mask all the country's faults and shortcomings.
Canadians should be razor-focused on ensuring the country remains at the top, but worrying signs abound. Productivity lags well behind leading industrial nations. Investment has slowed, particularly in the natural resources sector. Canada's aggressive climate change stance has stalled some infrastructure projects and mothballed others. Our education and training system is significantly disconnected from the labour force.
The list goes on. Our record for environmental management is seriously deficient. Our government's ability to manage basic services, like passports, is wanting. The nation's major airports — key international transit points — are global laughingstocks. Our sizeable national debt, already surging due to the government's pre- and post-pandemic spending, is accelerating faster due to rapidly rising interest rates. And family income is seriously out of sync with ridiculous housing prices and growing inflation.
But the competitive environment is also shifting. Certain nations — Japan, South Korea, Norway, Germany, and others — continue to do well. Russia, driven to the brink by its invasion of Ukraine, is on the skids, but is expanding its military presence in the Arctic and accelerating its resource developments. China's economic growth may have slowed, but its diplomatic aggression continues, and its international entanglements are expanding.
China also has a huge advantage in developing and implementing new technologies. While China innovates, Canada flounders in ethics reviews and approval processes.
Don't expect help from our southern neighbour. The United States is on its own uncertain trajectory, with deep internal frictions and poisonous politics competing with its still remarkable entrepreneurial spirit. America's divisions, driven by growing economic inequality and racial/regional tensions, are destabilizing an already fragile society. As this turmoil continues, so does protectionism and declining interest in continental solutions.
But our greatest challenge is at home. One of the world's most over-governed nations, Canada is on the verge of earning new stripes for ineffective governance. Many Canadians found a safe financial haven with CERB and other support payments during the early years of the pandemic. But the federal government workforce's almost unchecked expansion has not been matched by higher quality services or improved attention to citizen's needs.
Government application and reporting systems have turned into expensive slogs, while reporting on outcomes has declined dramatically. Approval processes for mines and major infrastructure projects deter all but the most determined companies. The country is an outlier on oil and gas production; African nations are urging major investments, while Canada does its best to keep this energy in the ground, at great cost to its treasuries.
Canada copes with these realities largely by ignoring them. Our political culture is focused on internal matters, targeting national inequities rather than standard of living. We are disconnected from the great energy crisis of our times, unable to help our European allies or get climate-saving natural gas to the coal burning plants of Asia. Our innovation culture is mired in constant rounds of government grant applications and complex review processes.
Millions of Canadians are house poor or crippled by high interest rates and soaring inflation. The government's fixation on climate change, despite the country's negligible impact on the world's climate, attacks two pillars of Western Canada's economy: agriculture and energy. Many Canadians are profoundly unhappy or uncertain, bereft of courageous and innovative leadership.
David Johnston, our former Governor General, once observed about universities that "reputation lags reality by ten or fifteen years." It was his admonishment to institutions not to assume the achievements of the past would automatically carry forward into the future.
Right now, Canada is standing on reputation, but the ladder is wobbly. Canada is a wonderful country, but the cracks are severe and only getting worse. We can't pretend the problems are not real. The rising anger in Western Canada, frustrations among Indigenous peoples, profound sense of abandonment in rural areas, and Quebec's growing distance from the rest of the country are signs of a nation without a centre, a purpose, or a plan for the future.
In these chaotic and rapidly changing times, Canada does not seem up to the challenges of the 21st century. If reputation lags reality by a substantial time, Canadians should realize that resting on our collective laurels is not an effective strategy. We need new approaches for these unprecedented times. And we need them now.
Ken Coates is a Distinguished Fellow and Director of the Indigenous Affairs Program at the Macdonald-Laurier Institute, and a Canada Research Chair at the University of Saskatchewan.