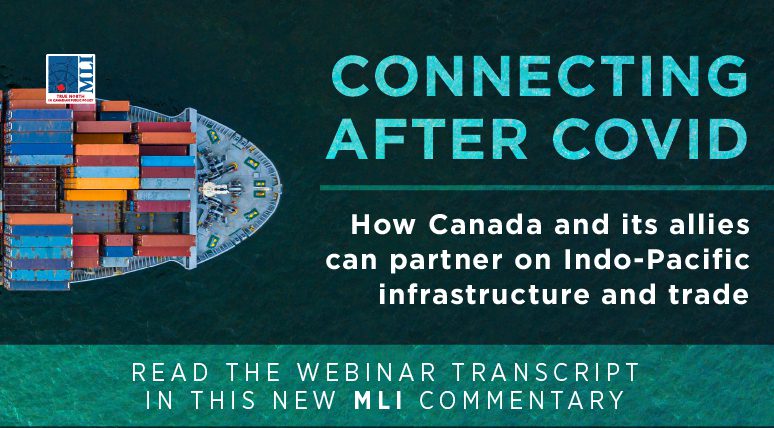 OTTAWA, ON (April 16, 2021): Infrastructure development is sorely needed in the Indo-Pacific region to sustain growth among large and mid-sized economies alike. The Asian Development Bank estimates that more than US$25 trillion will be needed by 2030. The region also continues to evolve when it comes to trade and the importance of supply chains. Under Japan's leadership, the Comprehensive and Progressive Agreement for Trans-Pacific Partnership (CPTPP) has now been put in force – and next steps in terms of trade policy sorely need to be discussed. In addition to the CPTPP, another regional trade agreement – the Regional Comprehensive Economic Partnership (RCEP) – was signed last year.
Importantly, Canada has an opportunity to join the United States, Japan, Australia, and European countries (among others) in proposing a sustainable trade and investment strategy based on fair-lending, transparent institutions, and long-term growth.
To shed light on these issues, MLI hosted an event with experts from likeminded countries to discuss infrastructure development and trade in the Indo-Pacific, and what role Canada might play in these shifting dynamics.
We are pleased to release an edited transcript of the presentations from this event.
To read the full commentary, click the button below.