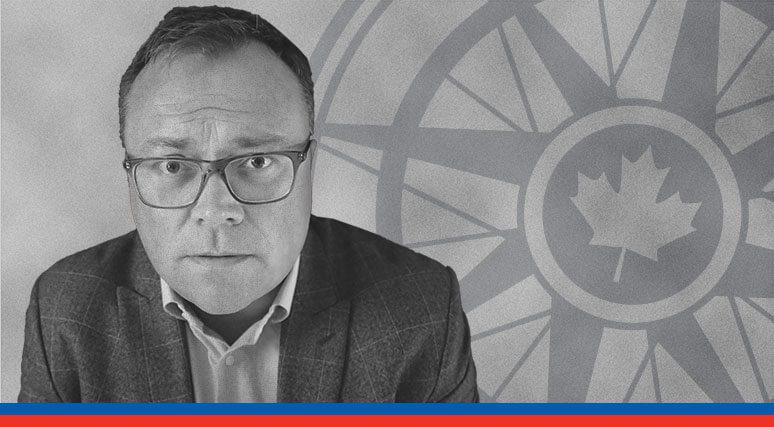 Canada needs to support honest Russians who risk their freedom and their lives in pursuit of justice, transparency and the rule of law, write Gary Caroline and Marcus Kolga.
By Gary Caroline and Marcus Kolga
In 2006, Alexander Litvinenko, a former officer of the FSB — the successor of the Soviet-era KGB — sipped on tea with two old colleagues at the Millennium Hotel in London. A few weeks later, he lay dying in a British hospital, doctors unable to treat the radioactive poison the agents had slipped into his cup.
Litvenenko, who once described Putin's Russia as a "virtual mafia state," had been exiled to the United Kingdom after exposing state-sponsored domestic terrorism and corruption within the Kremlin. As US analyst Michael Weiss has written, "Litvenenko had come to believe that mobsters were functioning as quasi-state institutions" and that they "could murder and steal with impunity because they were also tasked with doing so by the FSB."
Litvenenko's belief was well founded. Throughout the 2000s, it was not uncommon for corporate offices in Russia to be stormed by private armed militias or federal forces cloaked in black balaclavas. One high-profile case from that era saw Kremlin-backed agents seize reams of corporate documents from a large foreign investment firm, Hermitage Capital.
These documents were then used by organized criminals who, with the support of various state officials, robbed the Russian people of US $230 million in an elaborate tax-refund scheme. Sergei Magnitsky, the young lawyer who discovered and reported this staggering fraud, was jailed, savagely beaten and denied life-saving medical treatment. He died less than a year later.
A more recent, but less well known travesty, is currently playing out in the courts of Guatemala, where Igor and Irina Bitkov, together with their children, are experiencing first-hand, the brutal reach of Putin's mafia-state.
A more recent, but less well known travesty, is currently playing out in the courts of Guatemala
In 2005, a pulp and paper company owned by the Bitkovs borrowed funds to upgrade their mills. Their trouble began shortly after, when a senior bank official asked that a controlling share of the company be sold to him for less than a quarter of the bank's own valuation. The Bitkovs demurred, but pressure from various Kremlin-connected officials began to mount.
In 2007, their 16-year-old daughter Anastasia was kidnapped, drugged and repeatedly raped. She was released two days after the Bitkovs paid a $200,000 ransom to the police. Russian lenders then forced the Bitkovs' business into bankruptcy, where it was sold off for a fraction of its value.
Threatened with arrest and death, the Bitkovs decided to flee. They spotted an ad from a Panamanian law firm offering services to those wishing to emigrate to Guatemala, a country with no extradition treaty with Russia. In 2009, the family received Guatemalan passports through the firm, and started new lives in their adopted country.
But as the Magnitsky affair illustrates, the Russian mafia-state neither forgives nor forgets. In 2014, VTB Bank, a Russian firm appearing on Canadian and U.S. sanctions lists, tracked the Bitkovs to Guatemala. The bank then co-opted a United Nations-sanctioned body, the International Commission against Impunity in Guatemala ("CICIG"), to prosecute the Bitkovs.
In what was described in Russian media outlets as "co-ordinated actions by VTB Bank and CICIG in Guatemala," the Bitkovs were convicted of possessing incorrectly issued passports. For this administrative offence, Igor Bitkov received a 19-year prison sentence; Irina and Anastasia got 14 years each while the youngest Bitkov, a toddler named Vladimir, was sent to a Guatemalan orphanage. Anastasia has since attempted suicide five times.
Of the 3,000 other individuals who obtained Guatemalan passports through the same law firm and in the same way as the Bitkovs, none have ever been charged.
Mercifully, a Guatemalan appeals court recently overturned the Bitkovs' baseless convictions, determining that they had committed no crime. Despite this finding, the trial judge — at the apparent urging of VTB Bank and CICIG — continues to find ways of keeping them behind bars.
Upon their release, however, the Bitkovs may face an even worse fate. As Anastasia has written in a letter from prison: "We have no identification or travel documents whatsoever. The most likely scenario if we stay in this country, is that we might be expelled to the border, where the Russians will pick us up."
The Bitkovs have publicly stated that they wish to claim asylum in Canada, something they can only do on Canadian soil. By providing a single-use travel document for the Bitkov family, Canada can help save them from the atrocities of the Russian mafia state and send a clear message to Putin and the world: Canada stands with the Russian people and will support honest Russians who risk their freedom and their lives in pursuit of justice, transparency and the rule of law.
Gary Caroline is a Vancouver-based lawyer and president of The Ofelas Group. Marcus Kolga is a senior fellow at the Macdonald-Laurier Institute Centre for Advancing Canada's Interests Abroad and a co-founder of the Ofelas Group. Both are working on the Bitkovs release.