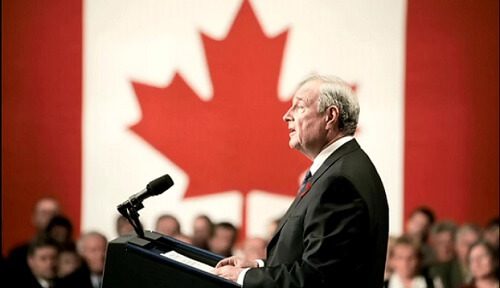 Keynote Speaker: The Right Honourable Paul Martin, former Canadian Finance Minister and Prime Minister
Event took place on September 18, 2012. View the videos below:


 
About this event:
Tuesday, September 18, 2012 from 2 p.m to 4 p.m. ET in Washington, DC
In the 1990s, Canada suffered from the same economic malaise that plagues the U.S. today: slow economic growth, heavy government spending and a rising national debt. Canada's remarkable turnaround relied relatively little on raising taxes; instead, federal program spending was cut by nearly 10 percent over a two-year period to restore its budget to balance. Its federal government also devolved greater responsibility to provincial governments, leading to a decade of strong growth in employment, gross domestic product and investments. Despite the political challenges of reform, the governments responsible were consistently re-elected both federally and provincially.
This joint American Enterprise Institute/Macdonald-Laurier Institute event will feature a distinguished group of Canadian politicians who managed the difficult politics of this period of powerful reform.
Click here for full agenda and event details