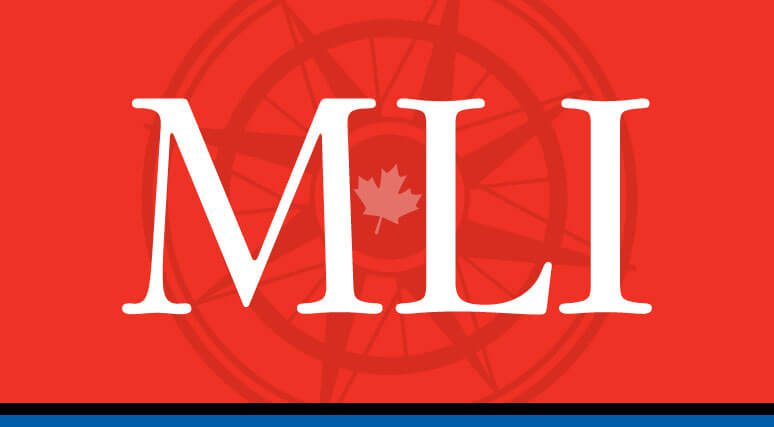 OTTAWA, ON (July 16, 2020): We at the Macdonald-Laurier Institute are immensely proud of the work that our Senior Fellow, Kaveh Shahrooz, has done in defence of human rights and democracy, particularly in challenging the brutal regime in Iran.
To take just a few examples, he was a prosecutor at the Iran Tribunal, a unique international effort to establish a people's legal forum for demanding justice for mass crimes committed by the Iranian regime.  He successfully lobbied Canada's Parliament to recognize the 1988 massacre of Iran's political prisoners as constituting crimes against humanity.  And since joining MLI, he has published widely on a variety of issues, including the dangers posed by the Islamic Revolutionary Guard Corps and the need to impose Magnitsky Sanctions on Iranian human rights violators.  He has also spoken at international fora, at the margins of the UN Human Rights Council, to draw attention to the plight of Iranians under Iran's brutal theocracy.
He has done these things at great personal cost, facing regular threats to his safety, and knowing that the Iranian regime sometimes directs lethal violence at its critics abroad.
We are concerned about an apparent attempt to silence this vocal and effective critic of the Iranian regime. In the past few days, the Macdonald-Laurier Institute has received calls from a US based journalist named Negar Mortazavi to take action against Mr. Shahrooz for a tweet he posted about a lawsuit to which Ms. Mortazavi is a party in the United States. Ms. Mortazavi, alongside other parties of this lawsuit, has threatened to take the issue to the media.
The tweet in question is part of a "Twitter thread," and in it Mr. Shahrooz, makes reference to a number of men and women, including Ms. Mortazavi, whom he has criticized for work that he believes helps to normalize Iran's regime for Western audiences.
We have looked into the matter and believe that the language used in the tweet, while regrettable, was directed at all the plaintiffs in that lawsuit and not specifically Ms. Mortazavi, and no action is required on the part of the Macdonald-Laurier Institute other than a reminder that more respectful language is preferable. Mr. Shahrooz, who is not an employee of the institute, agrees. We believe that Ms. Mortazavi and her allies have selectively and misleadingly presented the tweets to imply an incorrect reading.
Those bringing forth complaints about our Senior Fellow have a far less stellar record than Mr. Shahrooz regarding defending human rights in Iran, which has perhaps the world's most misogynistic regime.  When not minimizing the number of protesters killed by Iranian security forces, they are hobnobbing with Iran's duplicitous foreign minister who claims that Iran has no prisoners of conscience and defends the execution of LGBT people. Such individuals are, whether deliberately or inadvertently, providing cover for a brutal theocratic regime which in January shot down a passenger plane, killing 176 passengers and crew, including 63 Canadians. Ironically, those who bring forth these complaints against Mr. Shahrooz also attack brave women's rights activists and assist organizations that help sell the Iranian regime's malevolent agenda to US policymakers.
We wonder whether it is a coincidence that we received a formal complaint about our Senior Fellow the same day that MLI produced a groundbreaking report on Iran's liability for the cover-up of the COVID-19 pandemic.
MLI is used to attacks and bullying by authoritarian regimes and those that defend them in the West. We stand by our work, our staff, and our Fellows and will not give in to bad faith "cancel culture" demands.