On September 14, MLI was pleased to co-host a roundtable discussion with the Business Council of Canada, moderated by Heather Exner-Pirot, Senior Fellow and Director of Natural Resources, Energy and Environment, to explore potential improvements to Canada's regulatory system.
The federal government committed in Budget 2023 to "outline a concrete plan to improve the efficiency of the impact assessment and permitting processes for major projects". Such a plan will be influenced by the imminent opinion from the Supreme Court of Canada on the Impact Assessment Act, concerning the constitutionality of the federal government's jurisdiction over certain natural resource development projects.
Following introductory remarks by Brian Lee Crowley, Managing Director of the Macdonald-Laurier Institute, members of the roundtable considered various approaches to improving current regulatory processes, and discussed the need to attract more infrastructure investment to meet Canada's climate and economic goals.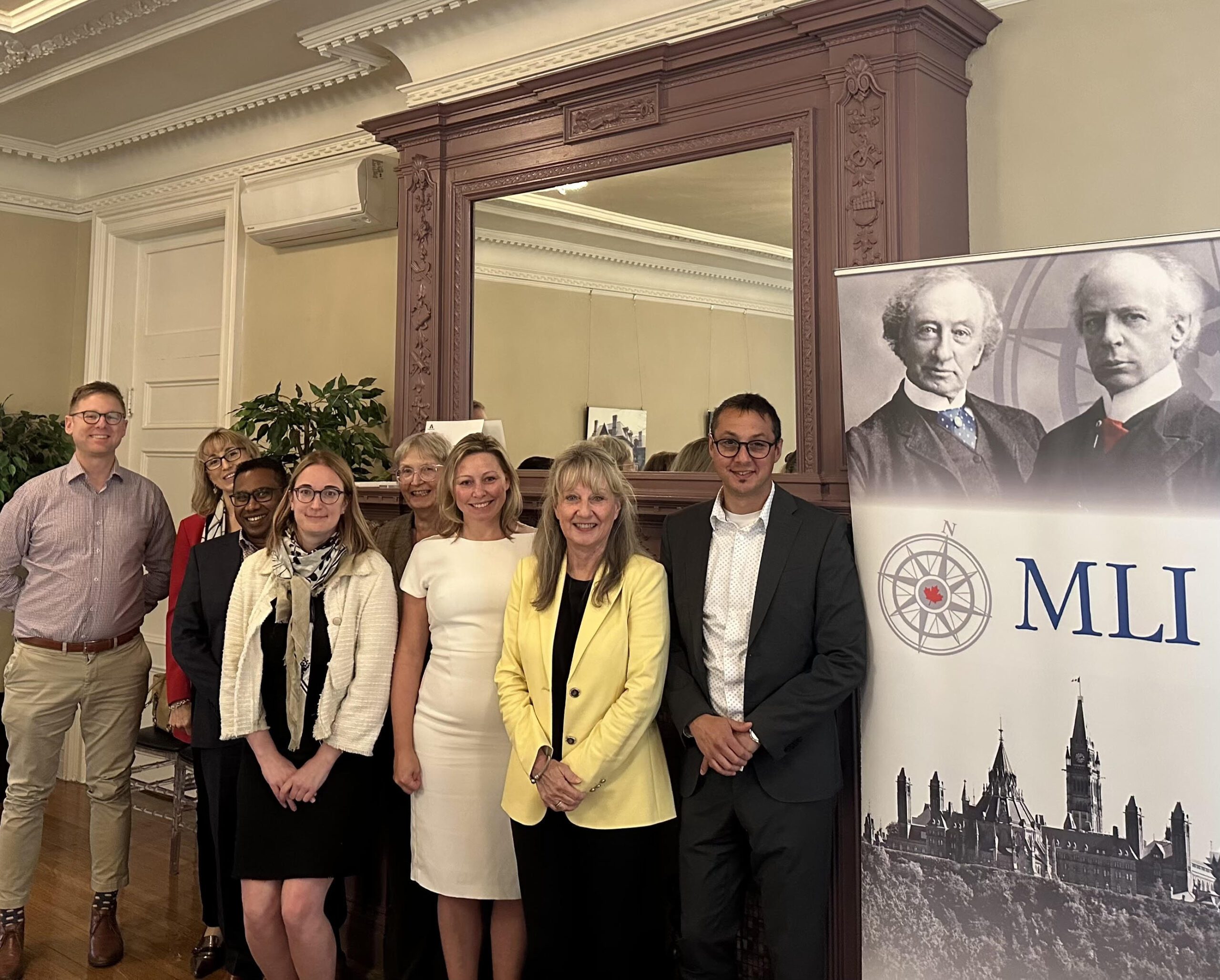 Among those in attendance were Jill Baker, Vice President of Operations at the Canadian Nuclear Association, Anne-Catherine Boucher, Counsel for Environment & Indigenous Affairs at the Canadian National Railway, Channa Perera, Vice President of Regulatory and Indigenous Affairs at Electricity Canada, Michael Gullo, VP for Policy in The Business Council of Canada, Chris McCluskey, Manager of Federal Government Relations and Public at TC Energy, Andrew Pickford, GM of External Affairs at Hancock Prospecting, Johanne Senecal, VP of Sustainability, External and Indigenous Affairs at the Canadian Association of Petroleum Producers, Monica Gattinger, Chair of Positive Energy at the University of Ottawa, and Justyna Laurie-Lean, VP of Environment and Regulatory Affairs at the Mining Association of Canada.