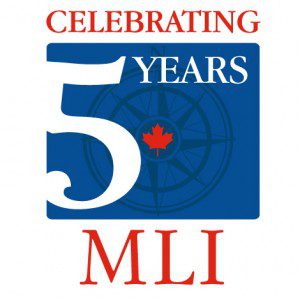 The trade agenda and Canada's IP regime
Canada's approach to improving intellectual property (IP) protection for key industries has been reactive and incremental in recent years. Is our playbook on IP harming our potential trade and innovation gains?
With all the world's major economies looking to the Trans-Pacific Partnership (TPP) as a key step to increased economic opportunity, we need to discuss what it will take to finalize a deal. The entertainment, digital and life sciences industries are insisting on better intellectual property protection to support innovation in Canada and in the other TPP nations.
On June 11 at the Rideau Club in Ottawa, the Macdonald-Laurier Institute and Dawson Strategic brought together an expert panel to discuss these vital issues.
The panel discussion was moderated by MLI Managing Director Brian Lee Crowley and included Laura Dawson, MLI Senior Fellow, President of Dawson Strategic, and now Director of the Canada Institute at the Woodrow Wilson Center in Washington DC, Tanya Woods, Vice President, Policy and Legal Affairs, at the Entertainment Software Association of Canada and Colleen Spring Zimmerman, Partner at Fogler Rubinoff, who engaged in a lively discussion on this topic and responded to questions from a large and engaged crowd. Around 70 people, including representatives from industry, the legal profession, academia, government and think tanks were in attendance.
Opening remarks were made by Matthew Smith, Director of the Intellectual Property Division of DFATD.
At the event, Dr. Dawson discussed the findings of her new research paper "Slow and Steady Will Not Win the Race: Trade Negotiations, IP Protection, and Canada's Innovative Life Sciences Industry."
To read the full paper, click here.
To see Zimmerman's PowerPoint presentation, click here.
To listen to the discussion, click on our SoundCloud embed below.
For more information please visit www.macdonaldlaurier.ca or www.dawsonstrat.com or contact Sophie Nadeau at 613-266-7587 or by email at info@sophienadeau.com.
Looking forward to @DawsonStrategic @MLInstitute #IP #TPP panel! #cdnpoli pic.twitter.com/GwWamOpgwp

— Sophie Nadeau (@sophienadeau) June 11, 2015
"A strong IP regime unlocks creativity" @MLInstitute @sophienadeau #cdnpoli #IP pic.twitter.com/lm0x95Olnq

— Jeff Phillips (@Energy_Dawson) June 11, 2015
"No legal protections = no new inventions" @DawsonStrategic @sophienadeau @MLInstitute #IP #cdnpoli pic.twitter.com/TdvqZLVslV — Jeff Phillips (@Energy_Dawson) June 11, 2015
Lawyer Tanya Woods says #Canada's creative industries are vulnerable #IP @DawsonStrategic @MLInstitute pic.twitter.com/8p9iKtuybM — Sophie Nadeau (@sophienadeau) June 11, 2015
Woods warns gov't needs constant communication with Canadian industry for relevant #IP protection #cdnpoli @MLInstitute @DawsonStrategic

— Sophie Nadeau (@sophienadeau) June 11, 2015
#IP is an issue for every sector and industry of the economy @DawsonStrategic @MLInstitute @sophienadeau pic.twitter.com/3i2P0bGApL

— Jeff Phillips (@Energy_Dawson) June 11, 2015
Lawyer Colleen Spring Zimmerman says #IP issues touch every industry in Canada @MLInstitute @DawsonStrategic #cdnpoli pic.twitter.com/1YzBxsE3GL — Sophie Nadeau (@sophienadeau) June 11, 2015