August 23, 2011 – During the National Policy Retreat for Finance Minister Jim Flaherty, MLI Managing Director Brian Lee Crowley was honoured to be invited to chair the off-the-record policy retreat discussions in Wakefield, Quebec. The Finance Minister's Summer Retreat was an innovation in economic consultation Crowley designed for Minister Flaherty when he was the Clifford Clark Visiting Economist at Finance Canada, the most senior independent economic policy advisory position in Ottawa. He chaired the first two such retreats. This mirrors the work he did for Finance Minister Paul Martin when Crowley accepted the Minister's invitation to organize and lead the first ever public pre-budget consultation in Halifax in 1994.
This year's annual retreat invited 22 leaders from business, NGOs and academia to discuss a host of economic issues facing Canada such as how we can best compete in the uncertain global economic environment and how to build a firm foundation for long-term prosperity.
In an August 19th Globe and Mail article, MLI's Brian Crowley said that he expects that when Minister Flaherty appears before the Commons Finance Committee, he will signal an openness to change fiscal course if circumstances change, but will indicate that he sees no reason to change course at this time. Crowley said that this is unlikely to satisfy opposition MP demands for a detailed outline of what that Plan B would look like.
Click here for the full article in The Globe and Mail on August 19, "All eyes turn to Flaherty to calm markets down"
Finance Minister Jim Flaherty with MLI Managing Director Brian Lee Crowley at the National Policy Retreat in Wakefield, Quebec on August 10, 2011.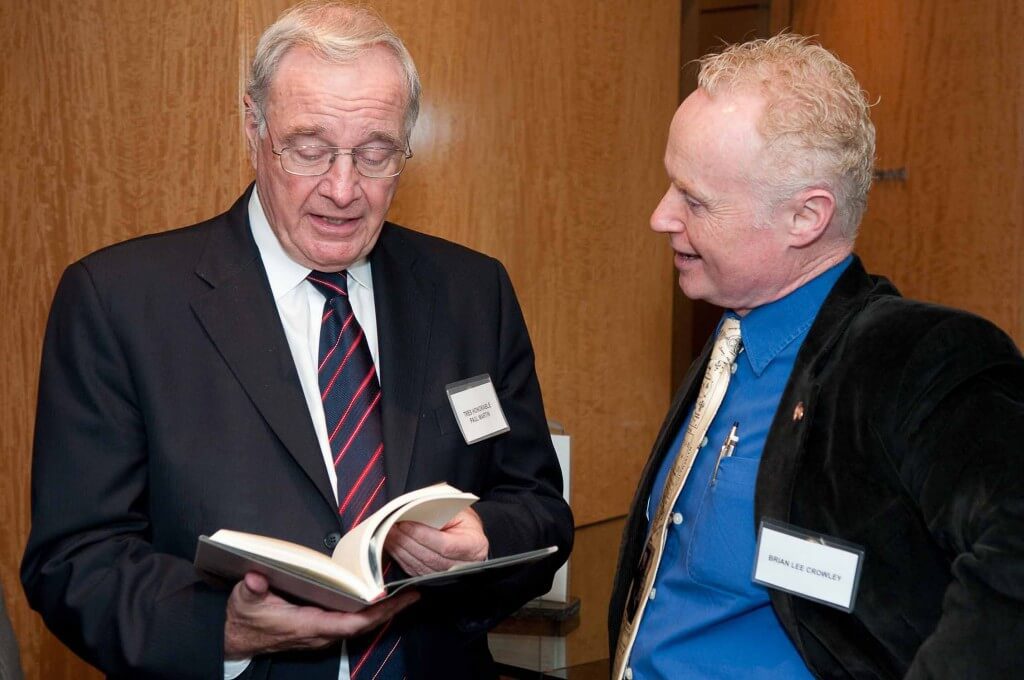 Former Prime Minister Paul Martin with MLI Managing Director Brian Lee Crowley.