MLI convenes a panel that includes cabinet minister Chris Alexander and the National Post's Andrew Coyne for a discussion about the legacy of Sir John A. Macdonald, Canada's first Prime Minister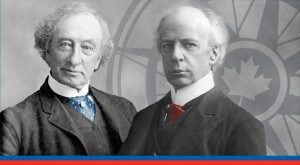 OTTAWA, Feb. 3, 2015 – The Macdonald-Laurier Institute invites you to celebrate the 200th birthday of the legendary man responsible for distilling the ideas, politics and institutions that made us who we are today: Sir John A. Macdonald.
The event, taking place on Feb. 18 at the Canadian Museum of History in Gatineau, will feature networking with parliamentarians, policy makers, journalists, entrepreneurs and other members of Ottawa's political circles.
"Throughout Macdonald's 200th anniversary year, Canadians might well celebrate their impressive present and brilliant potential by raising a toast to our first prime minister", wrote MLI Managing Director Brian Lee Crowley in a recent column. "He lives on in us."
The event will include a discussion by an all-star panel of Macdonald enthusiasts from journalism, politics and academia, moderated by Ryerson Professor Patrice Dutil, co-editor of Macdonald at 200: New reflections and legacies. The panel will be composed of: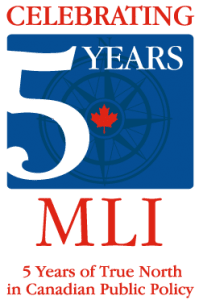 As well, UK High Commissioner Howard Drake will bring greetings from Macdonald's birthplace of Great Britain. Sir John A. Macdonald himself will also be making an appearance, brought to life by a talented impersonator.
"Macdonald has shaped our institutions and our politics far more than people suspect", said Dutil. "This anniversary is an opportunity to rediscover a true architect of our governance".
When: Feb. 18, 2015 at 5:30 p.m.
Where: The Canadian Museum of History, 100 Laurier Street, Gatineau, QC
What: Celebrating the life and legacy of Sir John A. Macdonald, and an evening of networking. The event will also feature a private tour of the new 1867 exhibit, canapés, and a three-course dinner, followed by cake
You can register for this event by clicking here.
MLI is partnering with Spectra Energy, the CPA Canada and the Social Sciences and Humanities Research Council of Canada (SSHRC) on this event.
***
To purchase a ticket/table, or for sponsorship opportunities, please contact Pamela Louie at 613-482-8327 x 101 or email at pamela.louie@macdonaldlaurier.ca
If you are a reporter interested in covering the event, please contact Mark Brownlee at 613-482-8327 x105 or email at mark.brownlee@macdonaldlaurier.ca
The Macdonald-Laurier Institute is the only non-partisan, independent national public policy think tank in Ottawa focusing on the full range of issues that fall under the jurisdiction of the federal government. Join us in 2015 as we celebrate our 5th anniversary.