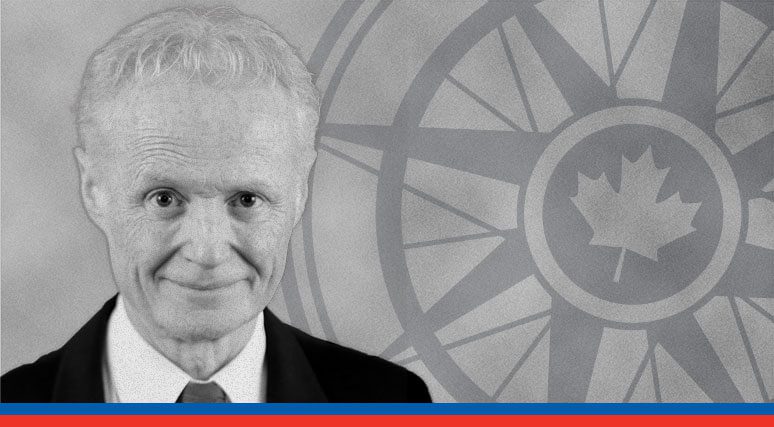 Brian Lee Crowley and Sean Speer available to comment on why MLI's thought leadership on breaking down internal trade barriers is finally gaining traction
OTTAWA, June 14, 2016 – Today's Senate Committee report on interprovincial trade barriers endorses MLI's recommendation that the federal government must play a greater role in bringing an end to the barriers to goods, services, people, and capital that plague interprovincial trade and commerce.
MLI Managing Director Brian Lee Crowley and Senior Fellow Sean Speer were unique in arguing before the Senate Standing Committee on Banking Trade and Commerce earlier this year that the ultimate solution lies in Ottawa, as the committee ultimately concluded.
This is far from the first time that MLI has advanced this idea. The 2010 report, "Citizen Of One, Citizen Of The Whole", by Brian Lee Crowley, Robert Knox and John Robson, lays out in detail MLI's case for creating a charter of economic rights that would make tearing down internal trade barriers legally binding.
It would also help make good on a long unfulfilled principle of Confederation: The notion that Canadians should have economic freedom between the provinces.
The Senate Committee's message that "the government [must] take a leadership role in removing trade barriers" is critical to completing the vision of a true national economy as envisioned by Canada's founders.
"As someone who has long argued that Ottawa is complicit in the violation of Canadians' vital rights to live, work and invest in every part of our great country, I welcome the Senate's report that underlines yet again that Ottawa has not only the power to stop these violations but the responsibility to do so," says Crowley. "For too long we have waited for the provinces to act when they are the ones who themselves create and benefit from the barriers that divide us. Only Ottawa can do this job. Kudos to the Senate for saying so".
The committee's report thus represents an important step in achieving sound public policy with respect to interprovincial trade and commerce, and is another example of MLI's thought leadership and impact on matters of federal interest.
***
Brian Lee Crowley is the Managing Director of the Macdonald-Laurier Institute.
Sean Speer is a Senior Fellow with the Macdonald-Laurier Institute.
The Macdonald-Laurier Institute is the only non-partisan, independent national public policy think tank in Ottawa focusing on the full range of issues that fall under the jurisdiction of the federal government.
To arrange an interview with either author, please contact Mark Brownlee, communications manager, at 613-482-8327 x105 or email at mark.brownlee@macdonaldlaurier.ca.