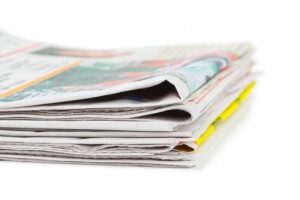 It's still unclear what the North Atlantic Treaty Organization's response to last Friday's bloody attacks in Paris, but Canada's future commitment will likely hinge on the decisions of its member states.
By Alex Wilner and Stéfanie von Hlatky, Sun media papers, Nov. 20, 2015
Last Friday's massacre in Paris has shaken France to its core. Will NATO be called upon to respond? Canada's future contribution may hinge on its decision.
French President François Holland called the terrorist attack "an act of war" that was "prepared, organized, and planned … by a jihadist army, Daesh [ISIS, ISIL]." French fighter jets retaliated by bombing ISIS's self-proclaimed capital of Raqqa, Syria. And France's sole aircraft carrier, the Charles de Gaulle is set to operate in the Persian Gulf.
France is on a warpath. Hollande invoked the EU's mutual defence clause on Tuesday for the first time. Does NATO have an obligation to follow suit?
Article 5 of the Washington Treaty – the 1949 agreement that binds NATO together – considers an "armed attack against one" as "an attack against them all." If Article 5 is invoked, all 28 NATO allies – Canada included – can act "to restore and maintain the security of the North Atlantic area." Member nations then have to decide what they can bring to the fight. While Canada could conceivably stick to its current commitment, there would be enormous pressure from NATO allies to do more.
The alliance has invoked Article 5 only once: on Sept. 12, 2001. NATO went to war with al Qaeda as a result. France has yet to seek a similar response. And NATO consensus – a requirement – could prove harder to achieve this time.
But the Paris attacks do fit the 9/11 mold. Adjusting for population, the carnage in France nears that suffered by the Americans. And though European radicals took part, it appears ISIS co-ordinated the attack from abroad. Still reeling from the deadly January 2015 attacks in Paris – and having thwarted another six attacks since spring – France appears particularly vulnerable. Other NATO allies – from Turkey to the UK – have likewise suffered ISIS attacks.
What happens if France receives NATO support?
First, NATO allies could ramp up intelligence-sharing in the Middle East and North Africa. Second, NATO could offer to assist allied Special Forces. American units are already on the ground in Iraq and Syria. Third, the alliance could take over the training and co-ordination of local anti-ISIS forces in Jordan, Iraq, and elsewhere.
More dramatically, NATO could take leadership over the US-led bombing campaign. Russian President Vladimir Putin, stung by ISIS's downing of a Russian passenger jet in Egypt, has bombed Raqqa, and may be receptive to more co-ordination. Yet, an expanded role for NATO in the Middle East would be a bitter pill for Moscow to swallow, and could derail peace talks meant to resolve the Syrian conflict.
Finally, and most ambitiously, NATO could deploy ground forces to defeat ISIS on the battlefield, but everyone, including the US, is hesitant to do so. US Admiral James Stavridis, predicted that a NATO force of 15,000 should suffice. An open-ended commitment, a clear signal that NATO will stay the course, would be necessary. The more robust the military response, the more NATO, rather than the EU, becomes an attractive French partner.
Prime Minister Justin Trudeau is clinging to his election pledge and withdrawing the CF-18s in March. In the meantime, Canada would do well to intensify its strikes and boost its presence on the ground.
Alex Wilner is an Assistant Professor at NPSIA, Carleton University, and a fellow at the Macdonald-Laurier Institute. Stéfanie von Hlatky is an Assistant Professor at Queen's University and the Director of the Centre for International and Defence Policy.