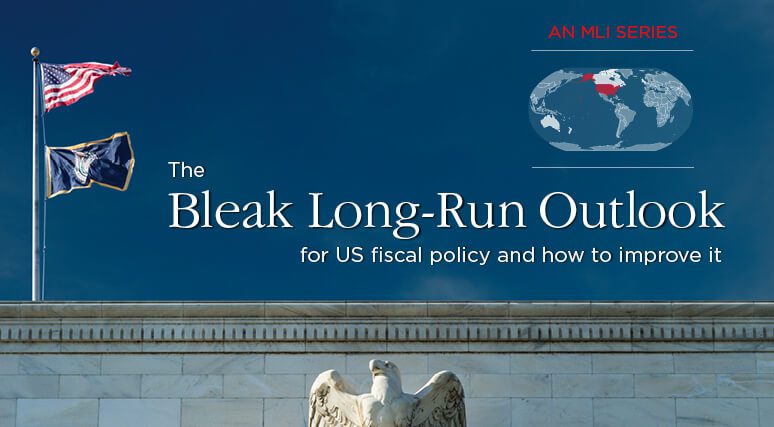 The United States is headed toward a federal debt crisis that will inflict serious economic hardship on future generations. Today, the amount of federal debt held by the public stands at US $14.8 trillion. The debt burden will, in inflation-adjusted terms, increase by over 240 percent over the next 30 years.
Returning to a sustainable fiscal outlook requires hard choices and a clear understanding of the roots of the current crisis.
American Enterprise Institute resident fellow Alex Brill provides an important overview of the fiscal challenge and weighs the options to rectify it. This paper was released as part of MLI's Lessons of the Anglosphere series, and we are pleased to showcase it here.
To read the full paper, titled "The bleak long-run outlook for US fiscal policy and how to improve it," click here.
For more information media are invited to contact:
Cole Hogan
Communications Manager
613.482.8237 x105
cole.hogan@macdonaldlaurier.ca
***
Alex Brill is a resident fellow at the American Enterprise Institute (AEI), where he studies the impact of tax policy on the US economy as well as the fiscal, economic, and political consequences of tax, budget, health care, retirement security, and trade policies.
The Macdonald-Laurier Institute is the only non-partisan, independent national public policy think tank in Ottawa focusing on the full range of issues that fall under the jurisdiction of the federal government.