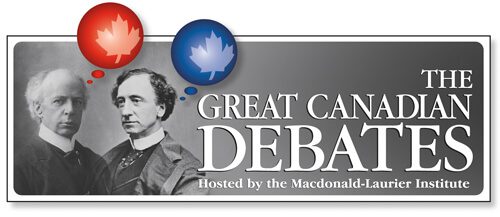 THE EVENT
The Macdonald-Laurier Institute is pleased to announce The Great Canadian Debates, a series of four provocative debates exploring some of the most compelling issues to Canadians. Each debate will be presented at the Canadian War Museum and will feature well-known personalities and guest moderator the Hon. Peter Milliken. Audience members are invited to get involved by posing questions during a Q&A session and voting for the winning argument. There is one debate remaining this season:
Resolved: FREE SPEECH IN CANADIAN UNIVERSITIES IS AN ENDANGERED SPECIES
Thursday, March 27, 2014 at 7:00 PM
Universities are supposed to be places where ideas, regardless of how radical or controversial, are freely debated without fear of censorship or intimidation. And tenure is a way to protect revolutionary ideas. Is that perception of our universities an illusion? Has political correctness endangered free speech on Canadian campuses? That issue will be debated by Professor Daniel Drache of York University who will argue against the resolution while National Post columnist Barbara Kay will argue in favour.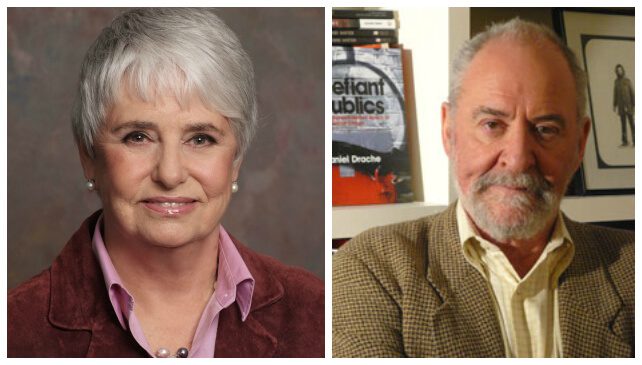 Note: The debates will be in English and simultaneous translation in French will be available courtesy of the Canadian War Museum.
TICKET INFORMATION

Tickets are now available for the fourth debate,
– General admission tickets are $20 each
– Students and seniors may purchase tickets at a special rate of $15 each, but must provide ID upon entry.
– Members of the Canadian War Museum may also purchase tickets at $15 each and will be asked to present their membership card at the door
– *Note: It is recommended that you purchase tickets in advance as seating is limited and we cannot guarantee tickets will be available at the door.
LOCATION
Presented at the Canadian War Museum in the Barney Danson Theatre, 1 Vimy Place, Ottawa ON K1A 0M8.
CONTACT
For more information, please contact Pamela Louie, Events and Marketing Manager at the Macdonald-Laurier Institute, at (613) 482-8327 ext. 101 or pamela.louie@macdonaldlaurier.ca
Coverage provided by: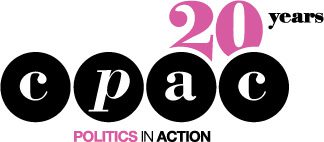 For more information on sponsorship opportunities, please contact Walter Willett at walter.willett@macdonaldlaurier.ca or 613-482-8327 ext. 102.