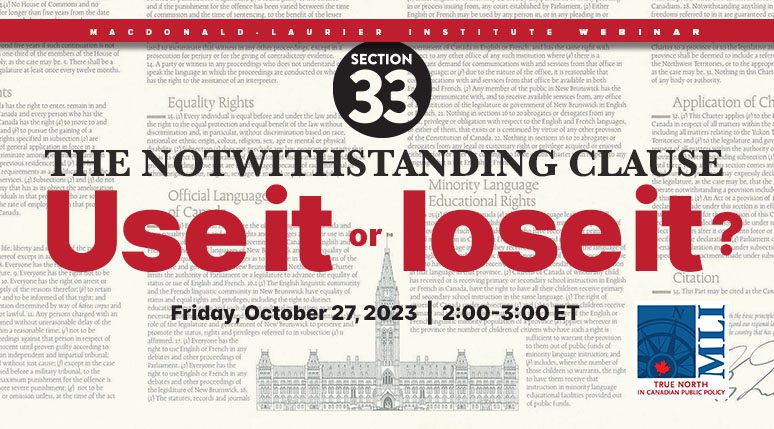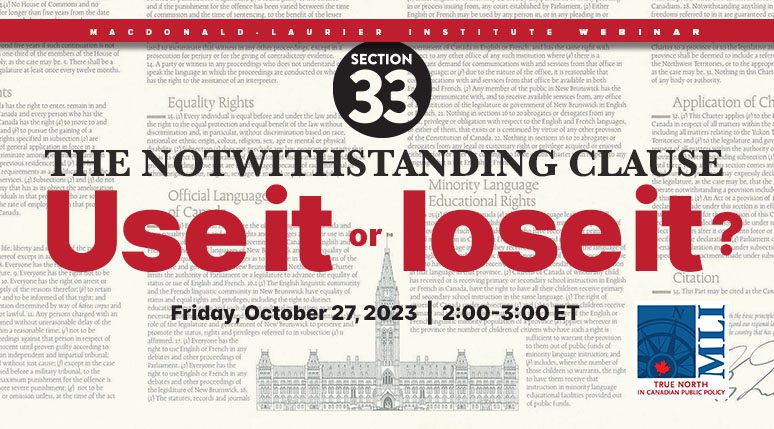 In recent years, provincial governments have turned with increasing frequency to Section 33 of the Canadian Charter of Rights and Freedoms – otherwise known as the notwithstanding clause – to inoculate legislation from judicial invalidation. Should this trend be concerning, and does it represent a break from the historical norm? When, if ever, is it appropriate for Section 33 to be used?
Join us for an exclusive 60-minute webinar moderated by Aaron Wudrick, Director of Domestic Policy Program at Macdonald-Laurier Institute and featuring Dave Snow, Associate Professor of Political Science at the University of Guelph, and Leonid Sirota, Associate Professor of Law at the University of Reading.
Event Details
Date: Friday, October 27, 2023
Time: 2:00 pm – 3:00 pm ET
Please note, that all registered attendees will receive a post-event recording of the webinar. If you are unable to tune in live, you can watch the recording at your convenience.
Speakers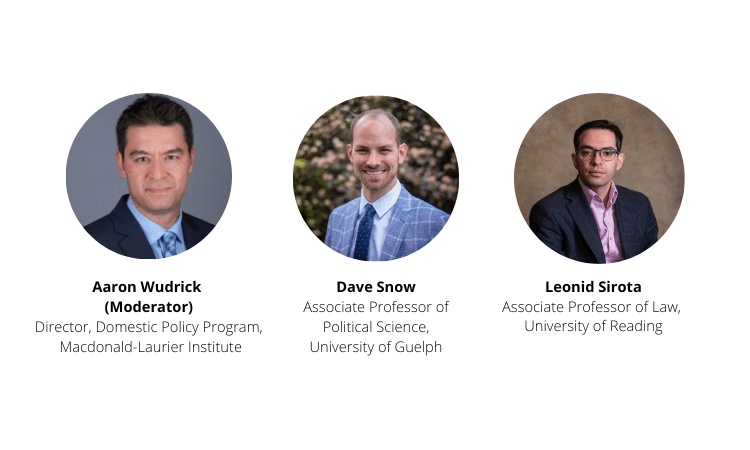 Register for this webinar below