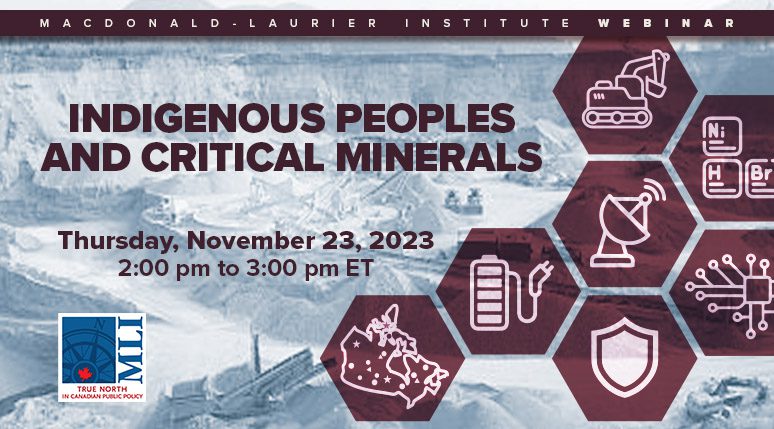 The global demand for critical minerals has placed unprecedented pressure on Indigenous groups and governments to approve and fast track resource development projects. This is particularly the case in northern Ontario, where the extensive mineral resources continue to attract a great deal of development interest. How are Canadian Indigenous communities responding to this situation? They are, in the main, working to balance much-needed economic opportunities with the assertion of Indigenous rights and the protection of traditional territories. The accelerating need for the highly sought-after minerals is altering the dynamics of Indigenous economic development and environmental oversight. This webinar features two of Canada's leading Indigenous experts on natural resource development, both of whom have extensive knowledge opf the environmental, political and community aspects of critical minerals extraction.
JP Gladu, President of Mokwateh Consulting and former President of the Canadian Council for Aboriginal Business, serves as a Director for several mining companies and has extensive experience in the field. Jason Thompson, owner of Superior Strategies, takes an innovative approach to partnership building Private Sector and First Nations in Northwest Ontario. Ken Coates, MLI's Distinguished Senior Fellow and Director of the Indigenous Program, will moderate the conversation.
Event Details:
Date: Thursday, November 23, 2023
Time: 2:00 pm – 3:00 pm ET
Please note, that all registered attendees will receive a post-event recording of the webinar. If you are unable to tune in live, you can watch the recording at your convenience.