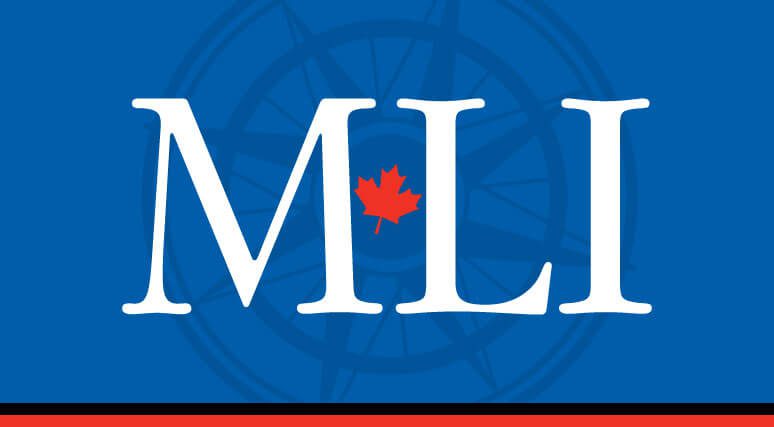 MLI brings together the leading thinkers on global issues to help Canadians meet the challenges posed by foreign conflicts
OTTAWA, March 9, 2017 – Dr. Brian Lee Crowley, Managing Director of the Macdonald-Laurier Institute (MLI), welcomes Dr. Robert Murray and Marcus Kolga as Senior Fellows to MLI's emerging Foreign Policy Centre.
"It gives me great pleasure to welcome Dr. Robert Murray and Marcus Kolga to the institute," said Dr. Crowley. "They will be joining MLI Munk Senior Fellow Shuvaloy Majumdar to further strengthen the institute's thought leadership on a great variety of vital foreign policy issues for Canadians."
MLI is creating something never before seen in this country: a state-of-the-art foreign policy centre, aiming not at narrow academic interests, but at using facts, sharp analysis and the latest communications techniques to summon Canadians to rise to the challenge posed by foreign conflicts (and their domestic implications such as espionage and terrorism). Its central focus will always be on the defence of Canada's interests.
"The nation needs an effective and engaging foreign policy voice speaking up for a Canada that remains an enduring exception in a world riven by populism and demagoguery, terrorism and tyranny, conquest and hegemony," added Majumdar who leads the centre's development.
"It is a genuine honour to join the team at MLI's Foreign Policy Centre, and to further our understanding of Canada's values and interests around the world," said Dr. Murray.
"From this national platform, Canadians finally can find a home for the effort to tackle the belligerents of the global community – from Russia, to China and Iran," Kolga added.
Dr. Murray's scholarship in international security, human rights, multilateralism and the Arctic, and his expertise with Canadian foreign policy will be instrumental in the Centre's success. Mr. Kolga's network of contacts, his human rights advocacy and his understanding of Russian revanchism will be a tremendous complement to MLI's capabilities.
Robert Murray and Marcus Kolga bring a wealth of both practical and academic experience on foreign policy. Based in Edmonton and Toronto respectively, they will greatly expand the national reach for MLI's work in global affairs.
***
The Macdonald-Laurier Institute is the only non-partisan, independent national public policy think tank in Ottawa focusing on the full range of issues that fall under the jurisdiction of the federal government.
For more information, please contact Mark Brownlee, Communications Director, at 613-482-8327 x103 or email at mark.brownlee@macdonaldlaurier.ca.
BACKGROUNDER
MLI's Foreign Policy Centre Senior Fellow Biographies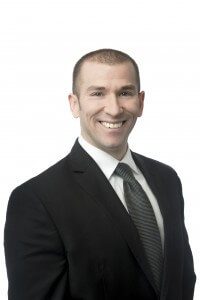 Robert W. Murray is Managing Director of the Government Affairs and Public Policy Practice Group at Dentons Canada LLP, based on Dentons' Edmonton office. He holds a series of fellowships and affiliations including a Senior Fellowship at the Atlantic Institute for Market Studies; a Research Fellowship at the University of Calgary's Centre for Military, Security and Strategic Studies; and a Research Fellowship at the University of Alberta's European Union Centre for Excellence. Prior to joining Dentons, he held senior-level positions in a Canadian public policy think-tank and in education policy, and served as a faculty member at both the University of Alberta and Brock University. He has published a number of books, volumes, journal articles and op-eds on various issues of public policy and politics, and is a frequent media commentator for local, provincial, national and international media. His recent book publications include Protecting Human Rights in the 21st Century with Aidan Hehir (Routledge 2017), Seeking Order in Anarchy: Multilateralism as State Strategy (University of Alberta Press 2016), System, Society and the World: Exploring the English School of International Relations 2nd Edition (E-International Relations 2015), and International Relations and the Arctic: Understanding Policy and Governance with Anita Dey Nuttall (Cambria 2014).
Marcus Kolga is an international award winning documentary filmmaker, journalist, digital communications strategist, and a leading Canadian expert on Russian and Central and Eastern European issues. Marcus has a focus on communications and media strategies as tools of foreign policy and defence, and continues to write commentary for national and international media including the Globe and Mail and Toronto Star. He is the co-founder and publisher of UpNorth.eu, an online magazine that features analysis and political and cultural news from the Nordic and Baltic region. He frequently comments on Russian, Eastern and Central European issues on North American radio and television and at foreign policy conferences. Marcus is involved with international human rights organizations and national political organizations. In 2008 he spearheaded an effort to make August 23rd, the anniversary of the Molotov-Ribbentrop Pact, a Canadian national day of remembrance for the European victims of Nazism and communism – Black Ribbon Day – by drafting a parliamentary resolution that was introduced and passed by Hon. Bob Rae. In 2015, Marcus was awarded the Estonian Order of the White Star by President Toomas Hendrik Ilves.
BACKGROUNDER
About MLI's Foreign Policy Centre
Speaking up for Canada's national interests and values is the core proposition at MLI's emerging Foreign Policy Centre. Led by Munk Senior Fellow Shuvaloy Majumdar, the Centre acknowledges the bracing and breath-taking pace of change the world has been undergoing, and aims to scout out the frontiers on which peace and prosperity depend on enduring Canadian values, and the national interests with which they are intertwined.
What is that national interest? Accepting the responsibility that comes with being one of the world's oldest and most successful democracies, respectful of rights and diversity; consistently honouring the need to sacrifice to protect our values in peace or war; defending the open and strong international trading system on which our prosperity depends; offering compassion and protection to the world's most vulnerable.
Today a robust contribution is needed in global efforts to rein in international terrorism, genocide, and predatory states like Iran, Russia and China. Moreover with home-grown terrorism, industrial espionage, Russian probing of our northern defences, and foreign-directed state-sponsored cyber-attacks, Canada can no longer rely on distance and US protection alone to keep us safe.
In the major contemporary engagements affecting international order and the increasing multipolarity of the world, in Europe and Russia, the Middle East, and the Indo Pacific, the Foreign Policy Centre will articulate Canada's values and interests.