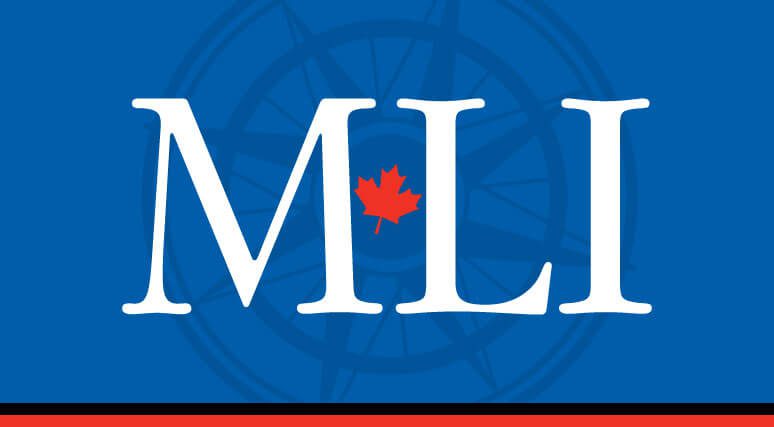 Expanded US activities in space provide both challenges and opportunities for Canadian space ambitions, write Christopher Sands and Sean Kelly.
By Christopher Sands and Sean Kelly, Sept. 22, 2017
Canadians have never been more prominent in space. Former astronaut Chris Hadfield has become a YouTube sensation for his video and Internet chats with schoolkids from space and has written a bestselling children's book. Marc Garneau, now Canada's minister of transport, flew on three space shuttle missions before serving as president of the Canadian Space Agency (CSA). And Prime Minister Justin Trudeau has announced that former astronaut Julie Payette, who flew on two missions to the International Space Station, will become Canada's 29th governor general.
When it comes to space exploration and science, Canada has been a team player, achieving much by working with other countries, particularly the United States. Since taking office, US President Donald Trump has pledged to revise US space-related policy as part of his commitment to "make America great again." Expanded US military, commercial and scientific activity in space will generate challenges and opportunities for Canada's space ambitions.
Defence
Tests of anti-satellite weapons by Russia and China have led the US to conclude that space will be as important in future conflicts as the ocean was in the 19th century. One response has been a proposal in the National Defense Authorization Act for 2018 to create a space corps, housed under the Air Force and with similar autonomy to that of the Marine Corps. The proposal has drawn criticism from Capitol Hill, the Department of Defense and the White House.
The Department of Defense is warming to the idea of partnering with the private sector to develop the next generation of space technology, indicating interest in investing in emerging space technologies with cost-cutting potential, including reusable launch vehicles,satellite servicing technologies and small satellites.
Expanded US military, commercial and scientific activity in space will generate challenges and opportunities for Canada's space ambitions.
Commerce
US firms have developed cost-competitive launch and mission capabilities that are making the outer atmosphere a viable area for economic activity. By some estimates, reusable launch vehicle technology, developed by companies such as Elon Musk's SpaceX, could undercut launch costs by as much as 40 percent. Recent innovation in small satellites, a market expected to surpass $30 billion in the next decade, is bringing the cost of commercial use of space down even further.
Some US investors are exploring mining projects on the moon and some asteroids. A recent report claims the cost of an "asteroid-grabbing craft" could be as low as $2.6 billion, which would pay off handsomely with the plentiful water and platinum reserves obtainable on these asteroids. The US space industry has several interested players that intend to exploit the space mining market, including Planetary Resources and Deep Space Industries.
Science
The Trump administration hopes to focus the National Aeronautics and Space Administration (NASA) on missions related to space science and exploration. The NASA budget request for fiscal year 2018 may be an early sign of Trump's interest in space, as it was only 0.8 percent lower than the previous year's budget; NASA would be faring much better than agencies like the Environmental Protection Agency.
To advise on US research and exploration priorities, Trump re-established the National Space Council, which had been allowed to lapse since 1992. The council will be chaired by Vice-President Mike Pence, a passionate advocate for an expanded US role in space.
Nevertheless, the US space program will continue to face tight budgets. In the past, NASA has partnered with US research universities, including the Applied Physics Laboratory at Johns Hopkins, for innovative ideas to advance scientific knowledge in the face of fiscal constraints. These relationships have led to some of the progress we now see in small satellite and CubeSat technologies. Additionally, NASA grants have facilitated partnerships between research universities and private industry participants, including university collaboration with SpaceX and Deep Space Industries. SpaceX has even established a University Program, providing industry exposure and training to currently enrolled students.
The future of the Canada-US partnership in space
Speaking on Parliament Hill on July 1, Prime Minister Trudeau said, "As we celebrate Canada's 150th birthday, we also look towards an exciting future of space exploration." For nearly 50 years, the US and Canadian space programs have collaborated on research, development and satellite information-sharing agreements.
Commercial space cooperation between Canadian and US firms is promising, with Canadian technology and engineering providing components and systems solutions to the US commercial space sector, much as they do in the automotive sector. Canadian companies that are already taking advantage of partnerships with US private sector participants include Magellan Aerospace, which has secured US-based customers ranging from Lockheed Martin to Orbital Sciences. Outside the US, Canada's Neptec has been working with Astrium UK in recent years on the ExoMars Rover, sponsored by the European Space Agency; it is expected to launch in 2018.
Commercial space cooperation between Canadian and US firms is promising.
NASA and the CSA have a long history of cost-sharing when it comes to grand space ventures, most notably with the International Space Station and next-generation satellite servicing technology. CSA partnership could add funding and experience to a new array of collaborations with NASA, while keeping ambitious projects on budget.
Canada's universities will need more support from governments and the private sector to train a new generation of talented young people with space-related expertise to boost Canadian participation. Canada's freshly renewed and reorganized Space Advisory Board is determined to see this happen, recommending that the government set aside "at least 10% of the CSA's budget for scientific and research activities in Canadian universities." This funding should be used not only for partnerships between universities and the CSA but for cooperation between universities and the private sector as well.
Expanding Canada's military role in space in partnership with the United States will be controversial: opposition to the "weaponization" of space has been significant since the 1980s. As in the case of US-Canadian missile defence cooperation, there is the risk that moral arguments against Canadian participation will prevail and result in Canada's space assets being protected by the United States by default, just as Canadian cities assume US missile defences will protect them in the event of an attack. It would be far better for Canadians to partner with the United States in the protection of their space-based interests, thereby securing a role for Canada in international dialogue on the peaceful use of near-earth orbit and more distant zones.
Canadians should consider all these US developments as opportunities, but to make the most of them, Canada must prepare now. The stars are aligned for a strategic rethink of Canada's future role in space.
Christopher Sands is a senior research professor and director of the Center for Canadian Studies at the Johns Hopkins University School of Advanced International Studies in Washington, DC.  He is a member of the Research Advisory Board at the Macdonald-Laurier Institute.
Sean Kelly is the internship program and operations manager at Hudson Institute. He holds bachelor's degrees in political science and economics from Western Washington University.