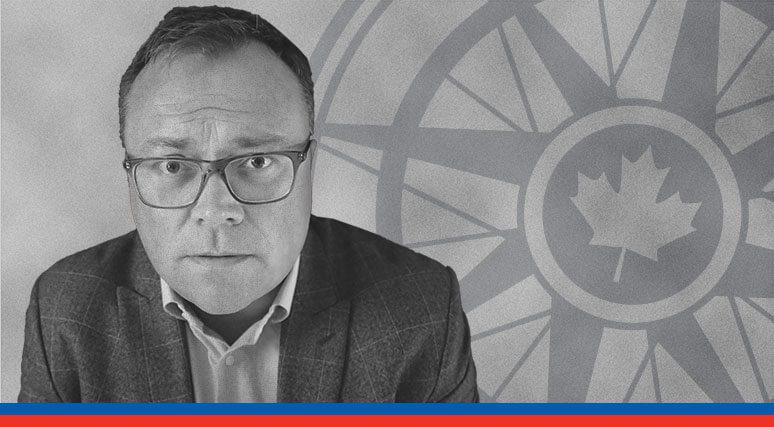 Canada's implementation of Magnitsky legislation has been slow, and a new report reveals that Canada's monitoring and enforcement of sanctions is lagging, writes Marcus Kolga
By Marcus Kolga, June 25, 2018
This week, the US accelerated its slow-moving retreat from global leadership on issues of human rights and democracy, moving ever closer to the members of what David Frum coined the Axis of Evil. As Donald Trump steers his country towards a policy of appeasement towards the world's most repressive regimes, many western allies are now looking to Canada for global leadership.
The principled international positions adopted by the Harper government, have been thankfully retained and expanded by PM Trudeau his Foreign Minister Chrystia Freeland to include even greater accountability for the corrupt violators of international human rights through a global sanctioning tool known as the Magnitsky law. The law, which was unanimously adopted by Canada last fall, has prompted several European allies and Australia to consider adopting similar measures to protect global human rights and pro-democracy activists.
Magnitsky sanctions act both as a punitive measure to hold corrupt and abusive foreign officials accountable for their actions, as well as deterring others from breaking international laws in the future. So effective are these sanctions that Vladimir Putin has made their removal one of his top foreign policy priorities, which the U.S. Special Counsel Robert Mueller's investigation has proven.
The effectiveness of these "smart" sanctions lies in the way that they are targeted. Officials of kleptocratic regimes that abuse human rights and engage in corruption, tend to secure the benefits of their activities by hiding their assets abroad. They use their ill-gotten wealth to finance condos and villas in western nations where they spend much of their time.
Canadian sanctions have been placed on individuals and entities, from Iran, Russia, Burma, Zimbabwe, Syria, Venezuela and elsewhere. Once on the list, the target's assets are frozen and their entry to Canada banned. Any future financial interactions with them, by any Canadian entity, is prohibited.
Magnitsky sanctions act both as a punitive measure to hold corrupt and abusive foreign officials accountable for their actions, as well as deterring others from breaking international laws in the future.
Evidence that Russian oligarchs, connected to Putin's kleptocracy, have used Canada as a safe haven for their assets is indisputable. A now disgraced former Russian Senator, who was assigned by Vladimir Putin to lead the Kremlin effort to derail western sanctions, Vitaly Malkin, had millions of dollars hidden in Toronto real estate. Oleg Deripaska, one of Putin's closest oligarchs, who is sanctioned by the United States, was the majority owner of Magna International. Kremlin linked steel industry oligarch, Roman Abramovich, reportedly had his UK visa denied in May and was named on the US "Putin List." Yet Abramovich continues to control a major Canadian steel company, Evraz. It's suspected that officials from other corrupt regimes, in Iran and China, are also using Canada to conceal their assets.
Only a handful of Canadian companies continue to tolerate the risks of conducting business in Putin's Russia, and those who do often suffer the consequences of doing so. Bombardier and their joint venture with Russian Railways, became the target of a Swedish corruption investigation in connection to a contract in Azerbaijan. In a typically strange Russian twist, Bombardier's offices were raided by Kremlin officials in April, further illustrating the volatile risks of doing business in Putin's Russia.
Canada's implementation of Magnitsky legislation has been slow, and a new report by a Russian researcher, Mikhail Maglov, has revealed that Canada's monitoring and enforcement of sanctions is lagging. The report, based on publicly available Russian government data shows a major international Canadian real estate firm has engaged in commercial activity with two Russian banks, despite their having been on Canada's sanctions list since 2014.
Further indications that the monitoring and enforcement of Canadian sanctions are lagging appeared last week, when the US Department of Justice charged several Russian and Syrian individuals with breaking US sanctions. The indictment claims that a Canadian company was used to process payments amounting to millions of dollars for a shipment of jet fuel to Syria — a transaction that may also contravene Canadian sanctions laws.
While the Trudeau government set aside $22.2 million for the administration, monitoring and enforcement of sanctions in the 2018 budget, there is no indication that these new resources have been implemented or applied. The potential effectiveness of Canada's sanctions relies on the creation of a dedicated office for their ongoing administration and execution. Without consequences, Canadian companies and those under sanctions, could continue violating our laws, ultimately betraying the activists and human rights they were designed to protect.
Few sanctions violations have ever been enforced in Canada. In 2014, an Alberta company was fined $90,000 for delivering rubber seals, worth $15 each, to a sanctioned Iranian entity.
Maglov's report raises serious questions about Canada's sanctions monitoring capabilities, and more importantly, the enforcement of them. Without ongoing monitoring and enforcement, the deterrent effect of Canada's global sanctions regime is diminished.
Canada's leadership on global Magnitsky human rights sanctions legislation has been recognized by our international allies. Yet real attention now must be paid to its implementation, monitoring and enforcement.
Marcus Kolga is a documentary filmmaker, writer and human rights activist. As a Senior Fellow at the Macdonald-Laurier Institute's Centre for Advancing Canada's Interests Abroad, he is a specialist in disinformation, sanctions and Russian foreign policy.