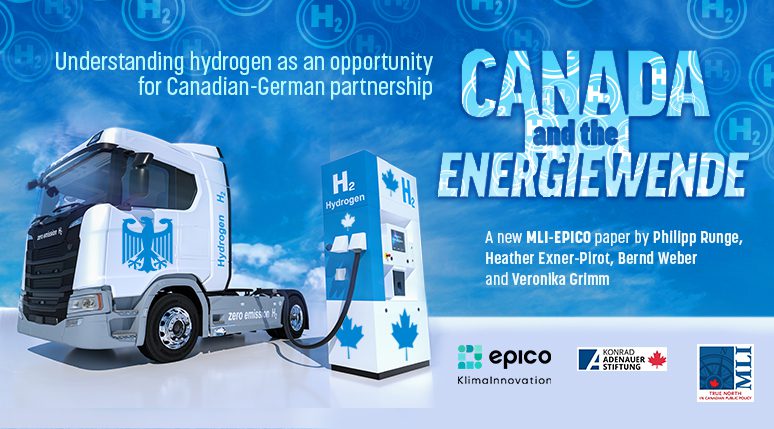 By Philipp Runge, Heather Exner-Pirot, Bernd Weber and Veronika Grimm 
September 22, 2022
Executive Summary
On August 23, 2022, German Chancellor Olaf Scholz and Canadian Prime Minister Justin Trudeau signed a Joint Declaration of Intent to establish a German-Canada Hydrogen Alliance. The Joint Declaration marks a new milestone in efforts to establish hydrogen as a medium-term solution to Germany's energy needs, as the country advances the Energiewende, or energy transition. Both countries previously signed an energy partnership in March 2021. While Canada is increasingly unlikely to provide any liquified natural gas (LNG) to the continent, there is time and political support on both sides to develop hydrogen exports.
This paper outlines the ways in which German-Canadian partnership on hydrogen represents an opportunity for both countries and the ways in which this partnership will face logistical, economic and regulatory challenges. Canada has the potential to become a key exporter of CO2-reduced energy sources, including hydrogen, for Germany and Europe. Yet green hydrogen needs substantial government support to get off the ground. The German-Canada Hydrogen Alliance represents an important step in that regard.
Germany will need large quantities of green molecules in the course of its transformation to a climate-neutral economy. Imports will have to cover the major part of the expected demand by 2030. This is why Germany has a vital interest in establishing new energy partnerships and deepening existing ones. The current gas crisis in Germany also requires an acceleration of the hydrogen ramp-up in conjunction with the need to substitute Russian natural gas supplies in the short-term.
Against this background, Canada – as an exporter of fossil fuels with simultaneously high potential for renewable energies – is an extremely attractive partner. Canada has what few other countries have: an ability to produce more energy than it could ever consume, thanks to its small population and enormous land and resource base.
Yet there are challenges. These range from the cost of green hydrogen production; the lack of market demand and existing use cases; the investment attractiveness for hydrogen when compared to other energy products with more immediate returns; internal EU policies that restrict some more obvious sources of green hydrogen production in Canada; and regulatory frameworks in both countries that are likely to complicate or delay the production, transportation and end use of hydrogen.
Both Canada and Germany share common values such as a clear commitment to universal human rights, democratic principles, a rule-based world order, free trade, resolute climate protection and effective multilateralism. Hence, Canada has the potential to become a key exporter of CO2-reduced energy sources, including hydrogen, for Germany and Europe. Unlike LNG, hydrogen has support across political and geographic lines, for now, and as such the social license to move more quickly.
As a next step, it is important to prioritize the concrete implementation of the German-Canadian hydrogen partnership, which needs to be embedded in a conducive hydrogen import strategy that includes instruments to activate the market ramp-up for imports of hydrogen and its derivatives to Germany and Europe in the short- and medium-term.