The Macdonald-Laurier Institute and the Canadian Employee Relocation Council (CERC) hosted a roundtable on labour mobility issues on Nov. 27 in Ottawa, including opening remarks from Employment and Social Development Minister Jason Kenney and a panel discussion with top experts.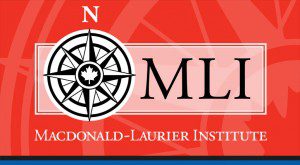 According to Employment and Social Development Minister Jason Kenney, "The growing skills gap is one of the biggest challenges facing Canada". Our panel of experts will explore how greater mobility of Canadians could bridge some of that gap.
A survey published by the Canadian Council of Chief Executives (CCCE) earlier this year revealed that "over one third of the companies experiencing a shortage of skills believe the cause to be that Canadians are reluctant to move for work".
That finding is supported by a April 2014 survey of 2,000 Canadians, conducted by CERC in partnership with Ipsos Public Research, which reported "54 per cent (1 in 2) of Canadians will not move for employment under any circumstances."
According to TD Economics, "Interprovincial migration is a net gain for Canada as skill sets are aligned with more productive markets pushing provincial and national output higher". And yet, interprovincial mobility is at an all-time low of less than one per cent of the population and we don't see that situation changing any time soon.

Sadly, Canada lacks a cohesive strategy to facilitate interprovincial mobility – and CERC and the Macdonald-Laurier Institute want to change that.
The event featured business leaders, government officials and policy researchers for a discussion of Canada's growing skills gap and an exploration of how increased mobility can bridge some of that shortfall, and help your organization meet its future talent needs.
Date: Thursday, November 27, 2014
Time: 8:00 a.m. to 12:45 p.m.
Location: Rideau Club 99 Bank St. 15th Floor Ottawa, Ontario
Speakers: 
Honourable Jason Kenney, Minister of Employment and Social Development Canada
Brian Lee Crowley, Managing Director of the Macdonald-Laurier Institute
John Wright, Senior Vice President and Managing Director Public Opinion Polling Division and Global Advisor  @ Ipsos Global Public Affairs
Philip Cross, Senior Fellow, Macdonald-Laurier Institute (former Chief Economic Analyst, Statistics Canada)
Bruce Newbold, Director, School of Geography & Earth Sciences, McMaster University
***
The Canadian Employee Relocation Council (CERC) is Canada's business authority on talent mobility. As a non-profit organization of employers, CERC represents the interests of leading organizations across Canada that relocate their employees for employment purposes both domestically and internationally.
The Macdonald-Laurier Institute is the only non-partisan, independent national public policy think tank in Ottawa focusing on the full range of issues that fall under the jurisdiction of the federal government.