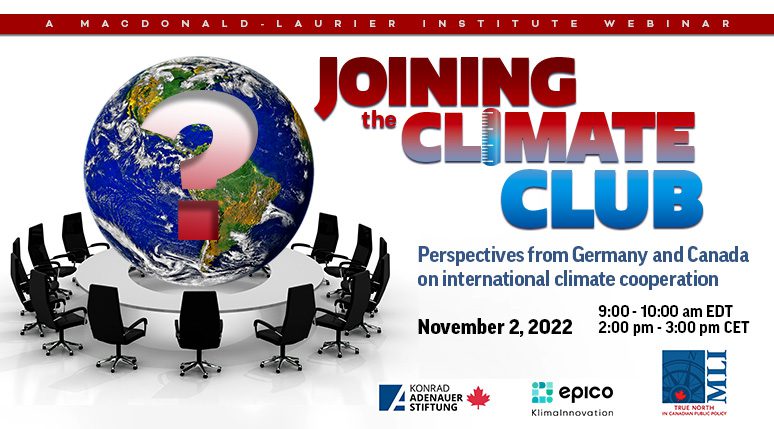 Earlier this year at the G7 Summit in Elmau, Germany, the members of the G7 committed to establishing an international climate club by the end of 2022 as a way to boost international cooperation towards climate action; the topic was also a focus of recent bilateral meetings between Germany and Canada.
The Macdonald-Laurier Institute and EPICO have assembled a panel of Canadian and German experts to discuss what shape this climate club may take, what priorities it should have and what challenges it will face.
Event Details:
Date: Wednesday, November 2
Time: 9:00 am – 10:00 am EDT / 2:00 pm – 3:00 pm CET
Please note, that all registered attendees will receive a post-event recording of the webinar. If you are unable to tune in live, you can watch the recording at your convenience.
Speakers
Register for this webinar below.