Canada's Indo-Pacific strategy: What next?
December 14, 2022 @ 8:00 pm

-

9:30 pm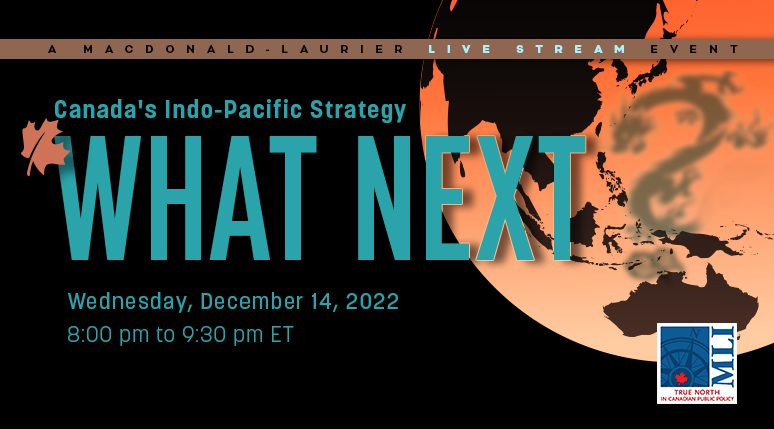 Canada released its long-awaited Indo-Pacific Strategy in late November attempting to craft out a long term vision for the region. The document referred to China as a "disruptive" actor in the region and internationally. It also indicated a need for Canada to work more closely with like-minded partners in the region. While recognition of the region's challenges and opportunities is long overdue, at the end of the day words will matter little if concrete actions over the long term are not implemented. 
Join this quick reaction panel of Indo-Pacific experts to discuss the future of Canada's engagement in the region.
Speakers
Jonathan Berkshire Miller, Director and Senior Fellow, MLI
Kyoko Kuwahara, Visiting Fellow, MLI
Margaret McCuaig-Johnston, Senior Fellow, Graduate School of Public and International Affairs, University of Ottawa
Jeff Kucharski, Senior Fellow, MLI
Elliot Tepper, Professor, Carleton University
Stephen Nagy, Senior Fellow, MLI
James Boutilier, Distinguished Fellow, MLI
Scott Simon, Senior Fellow, MLI
Charles Burton, Senior Fellow, MLI