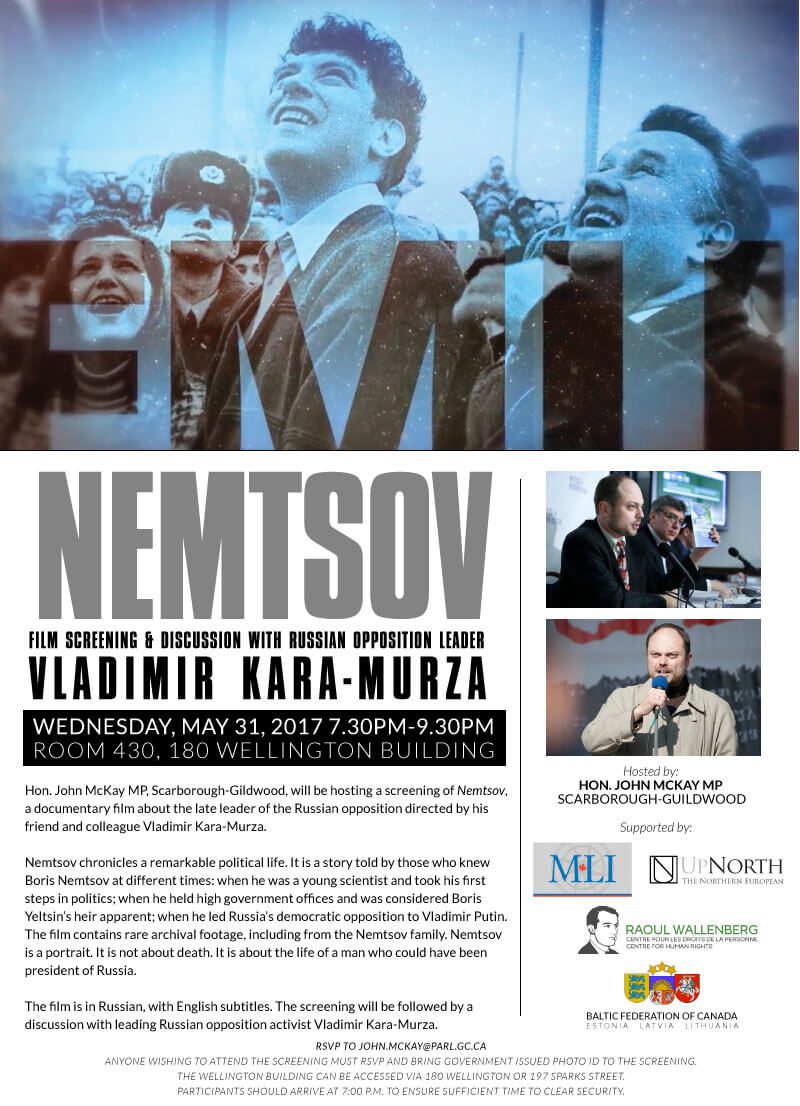 The Macdonald-Laurier Institute is supporting the Ottawa screening of Nemtsov, a documentary film about the late leader of the Russian opposition.
The event will take place on Wednesday, May 31 from 7:30 p.m. to 9:30 p.m. in Room 430 of the 180 Wellington Building.
Those interested in participating should RSVP to john.mckay@parl.gc.ca.
The event features a screening followed by a discussion with the current Russian opposition leader, Vladimir Kara-Murza.