Macdonald-Laurier Institute Managing Director Brian Lee Crowley and Senior Fellow Laura Dawson are set to speak at an event that recognizes the importance of intellectual property in building national economies.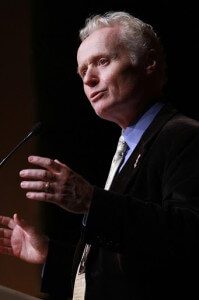 The event, which is being organized by the United States Chamber of Commerce and the American Chamber of Commerce in Canada, will take place on Tuesday, April 21 at the United States embassy in Ottawa.
The event will feature the Global Intellectual Property Centre's international IP index, which ranks countries according to how well they protect intellectual property.
Crowley will be a participant on a panel on "Intellectual Property and Canada's Economic Competitiveness". Dawson will serve as the panel's chair.
Also participating on the panel are:
David Henry, Economic Affairs, U.S. Embassy Ottawa
Andrew Casey, President and CEO, Biotech Canada
Eric Miller, Vice-President, Policy, Innovation & Competitiveness, CCCE
Several other members of the U.S. Embassy will also be taking part in the event, including U.S. ambassador to Canada Bruce Heyman.
The Macdonald-Laurier Institute has published extensively on the issue of intellectual property. In February, Crowley authored a column in the Globe and Mail calling on Canada to strengthen its intellectual property regime.