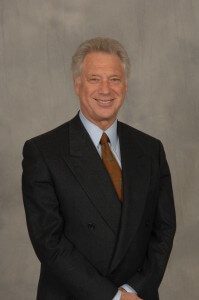 John M. Beck is the executive chairman of Aecon Group Inc., Canada's largest publicly-traded construction and infrastructure development company. Aecon is a leader in providing services to private and public sector clients throughout Canada and internationally.
Mr. Beck began his career in 1963, after graduating from civil engineering at Montreal's McGill University. In 1971, his company went public and Mr. Beck embarked on a strategy of mergers and acquisitions as well as rapid organic growth.
Since then, Aecon's teams of engineers and construction managers have been involved in building landmarks such as Toronto's CN Tower, the world's tallest freestanding concrete structure; Toronto, Montreal, Budapest and Prague's international airports as well as roads, hospitals, schools, oil sands plants, mines, high rise towers, universities, nuclear plants and seaway infrastructure.
Mr. Beck and Aecon are innovators in terms of both financing and design-build initiatives. Aecon built the $1 billion 407 ETR near Toronto, the world's first open access, all electronic toll highway, and the $1.5 billion Cross Israel Highway, the world's most technically advanced all electronic highway. All told, Mr. Beck, who speaks two languages, and Aecon, have successfully completed projects over the years in more than a dozen countries.
In November 2008, Mr. Beck was cited by The Financial Post Magazine's "CEO Scorecard", as one of the top 20 most accomplished CEO's in Canada. Since 2005, Mr. Beck and his team have delivered a 172% return to investors.
Mr. Beck is an active member of the business community. He is the government-appointed Chairman of the Board of the Ontario Power Authority, a government agency with responsibility for planning and procuring all of the province's power needs for the next 20 years. He also chairs the Board of Directors of Canadian Highways Infrastructure Corp., and serves as a Director of the Canadian Council for Public Private Partnerships. He has also served on a number of non-profit boards involved in charities and the arts.