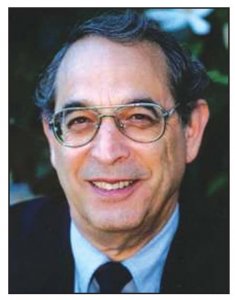 Dr. Tepper is a veteran professor of comparative politics and international relations at Carleton University. In his lengthy career at Carleton University he taught courses on Asia, development, nationalism, and international affairs, served in many administrative positions and was selected annually by Maclean's magazine as 'Student's Choice' Professor. He received numerous awards, grants, and honours, including a Citation for Contributions to Development by the Government of Bangladesh; and awards for research and travel including many from CIDA and Foreign Affairs; the Ford Foundation Public Service Fellowship Award; the Korea Foundation, and most recently from the Government of Japan for research on regional security.
Dr. Tepper regularly provides media commentary at home and abroad on a wide range of topics, providing context and deep background to the news stories of the day. Dr. Tepper's career in academia and public policy provides the basis for thoughtful analysis on current events, and his lifetime of teaching on-campus and through the public media provides the basis for an engaging, interactive classroom experience.
An internationally recognized scholar, Dr. Tepper provides analysis and policy advice to national and international organizations. He has published widely, headed national professional organizations, received many research awards, and serves on the Boards of Directors of a variety of professional and voluntary associations. He is very active with the Ottawa diplomatic corps, academic seminar milieu, and with national and provincial political circles. Current academic titles include: Distinguished Senior Fellow at the Norman Paterson School of International Affairs; Senior Research Fellow at NPSIA's Centre for Security and Defence Studies; Research Fellow, Conference of Defence Associations Institute; and Adjunct Research Professor at both Royal Roads University and in his long-time home, the Department of Political Science, Carleton University. He is a member of MLI's Research Advisory Board.