Christopher Sands i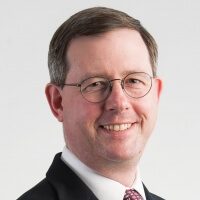 s Senior Research Professor and Director of the Center for Canadian Studies at Johns Hopkins University's Paul H. Nitze School of Advanced International Studies in Washington, D.C. Dr. Sands has been a member of the Research Advisory Board for the Macdonald Laurier Institute since its founding in 2010. He also currently a nonresident Senior Associate of the Center for Strategic and International Studies where he directed Canada projects from 1993 until 2007.
Previously he was a Senior Fellow of the Hudson Institute (2007-2016), the G. Robert Ross Distinguished Visiting Professor in the College of Business and Economics at Western Washington University (2012-2017), and Adjunct Professor in the School of Public Affairs at American University (2005-2012).
Born and raised in Detroit, Michigan, Dr. Sands earned a B.A. in political science from Macalester College, and an M.A. in international economics and a Ph.D. in international relations from Johns Hopkins University.