Policy Analyst and Outreach Coordinator, Indigenous Policy Program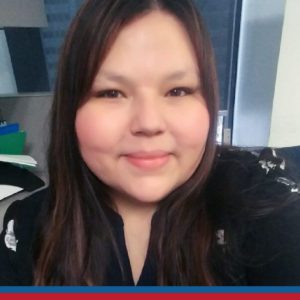 Melissa Mbarki is Policy Analyst and Outreach Coordinator, Indigenous Policy Program, at the Macdonald-Laurier Institute.
Prior to joining MLI, Mbarki spent two summers working as a clerk and filing documents for a treaty land entitlement framework agreement for her First Nation community. This was her introduction to how the land system worked. She later attended the UofR and majored in psychology.
Mbarki took this experience as a land clerk and worked on zoning approvals, compliance and encroachments in the various cities she lived in. She later worked on a large scale acquisition/divestment project for a Calgary-based natural resource company.
Having spent the last 14 years of her career in various sectors of the of the oil and gas industry, Mbarki's work has covered acquisition/divestment, environmental site assessments and abandonment/reclamation projects. She has been part of large scale projects that include the installation of DC transmission lines, pipelines, mining, and shut downs.
Knowing the land system and ownership is key for any project. Mbarki took what she learned in in her career and applied it to Indigenous issues happening in Canada. She believes that, through an understanding of ownership/rights and federal/provincial policies, we can determine what policies need to be changed/updated to promote reconciliation within all levels of government.